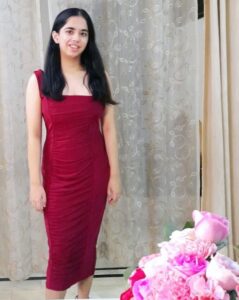 "What we need is a globally aware community to develop both mentally and as a nation together", says Palakh Khanna, an 18 year old girl, from Delhi, who has just completed her schooling from The Mother's International School. She is the CEO/Founder of an organization called Break.The.Ice,  a Youth Organization working towards discussing  taboo topics, making individuals aware of these topics and actually having an open conversation about them.
Her organization  aims at creating an enlightened and aware youth community so that the country's  future leaders, entrepreneurs and even house makers never fail to educate their children and the next generation as well! Ultimately, the initiative is about starting a chain of enlightened communities who take calculated and aware action through open communication!
I believe my roots did! Coming from a school where these topics are openly discussed and we are taught to move forward together definitely had an impact on my mindset. Along with that, I also believe my family did. Our household has always been open to discussion and dialogue about everything and to be honest, I had always taken for granted. It was after I saw other families, social media platforms, when I realized that maybe it's not that common and that's the root cause, that's the issue.
When did you finally decide to start?
As I was awaiting the college cut-off lists, I remembered a speech by Martin Luther King Jr. His words in the life-changing speech said "I choose to identify with the underprivileged. If it means suffering a little bit, I'm going that way. If it means sacrificing, I'm going that way. If it means dying for them, I'm going that way, because I heard a voice say, 'Do something for others.' This really stayed with me and  here I am, trying to do my part, in changing the world around me…
What is your message to others to volunteer for this cause?
Making a change is difficult, that's there. We can't individually end wars or wipe out injustice but what we can aspire to do is join hands and take small actions at the personal level because sometimes the cumulative impact of each personal act of kindness can truly change the world drastically! And believe me, you'll never feel you're ready but just take that leap of faith!
In what other ways are you trying to contribute to the society?
I have been working as a Tutor for underprivileged children in another organization where we try to better the lives of young children and help them grow! I believe in the moto of creating an enlightened  youth through education and awareness and I believe that while we focus a lot on self-improvement in our younger years, an important part of living a happy and fulfilling life includes being part of a close-knit community where you can share, help, and support the people you care about.
What activities do you indulge in after a busy day?
I'm a couch potato on those days! I watch my favourite movies, listen to  a few of my playlists, spend time with my family. Catching up with my friends and going on long drives are also on my list!