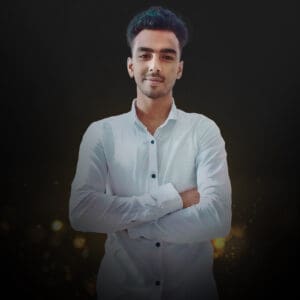 Meet Mr Bikash Swain, a very intelligent and ambitious person. Who tries to break the stereotype with his amazing thinking. A very forward-thinking person and beliefs in smart work. He aspires to become the country's one of the top entrepreneurs. He belongs to Odisha. Currently, he is a college student pursuing his graduation from GIET University. And as every middle-class person thinks of some work during college time to help their pocket so he is. He was interested in business from his school time but at that time he doesn't have much knowledge of how to start a business with little investment.
Luckily he got an opportunity to work in the MLM industry. Earlier he studied about this industry and he knows the potential of this industry. He started working in this industry. Firstly he was not sure about himself whether he could do it or not but he keeps learning with time and upscaled himself and within a span of 4 month he earned a very handsome six figure income. Today he is earning more than 1 lakh rupees per month. He is working hard on this project and mentoring more than 170 people to achieve their dreams. Today his business is running in more than 7 countries because of his hard work. He also aspires to become the top business person in the country and start his own marketing startup.
But all this success comes at a cost when he started his business he was financially unstable but took the bold decision and took the risk. He was persuaded by his friends and other people that he can't do business. But he stood firmly with his decision and believed in himself. He proved everyone wrong by earning six figure income in very less age this is truly commendable.
He also believes in doing charity like donating books to unprivileged children. Also providing food and clothes to poor people. He believes that India can transform itself completely if we focus on learning from an early age and we must grab every opportunity to achieve our goals.
He believes in the power of mentorship and proper education. Which will create many young entrepreneurs.
Bikash Swain is a successful digital entrepreneur today and is guiding a lot of people. If you too are entangled in your life, how to find and work on a new opportunity in this great time. You can message Bikash Swain on his Instagram.