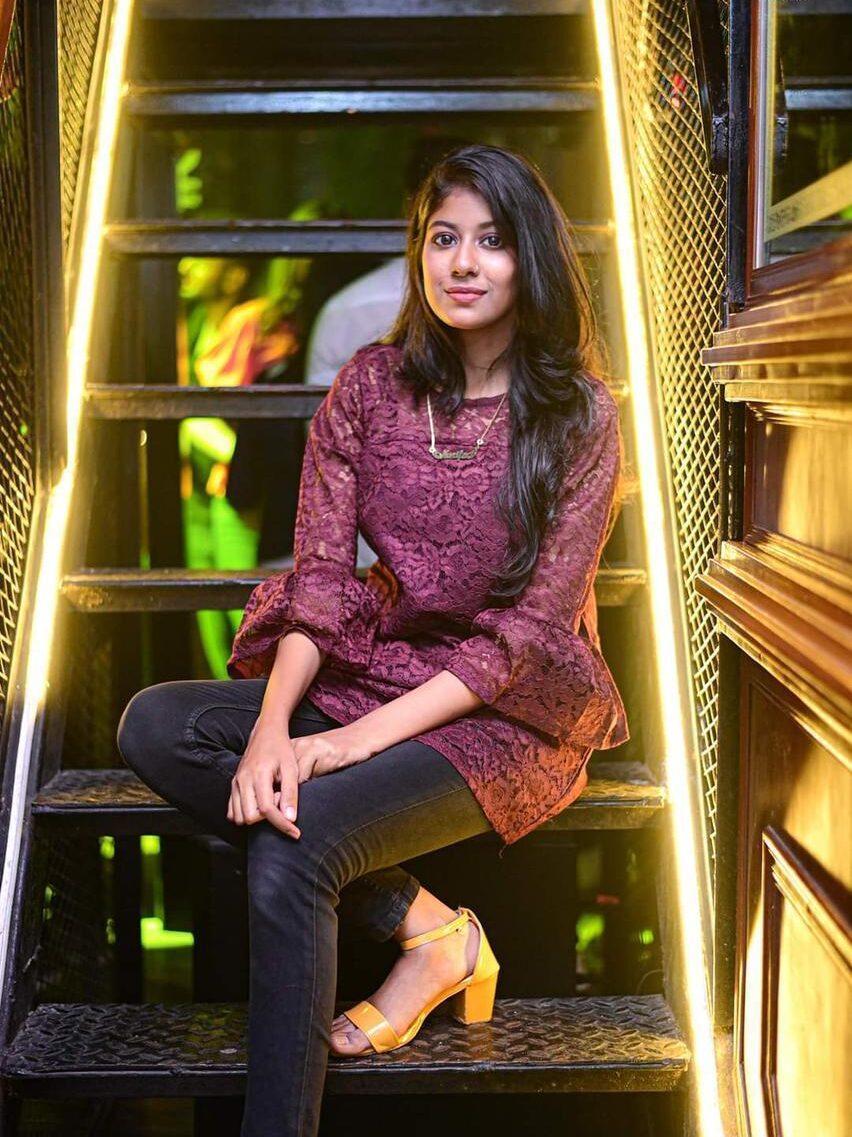 Many people choose to be generous towards others and empower them as opportunities arise. That becomes a mantra for them, a way of life, a philosophy and a doctrine, a life companion and a collection of self-regulating instincts that become etched on their subconscious mind.
Nazifa Anwar believes that your limitation is only in your thoughts that you need to eliminate; when it rains, you need to look for a rainbow and when it's dark you need to look for stars.
In the same way, for success you should be looking for opportunity and not on any pretext, if you can do it, then perfection can do something big in your life.
She is a young and intelligent girl who wish to achieve big things. She belongs to Kolkata. And she completed her studies from Calcutta University.
As Nazifa Anwar says that being an introvert person it is very difficult to face the challenges of life. Especially in this unprecedented period where Covid-19 is harming everyone directly or indirectly. But she stood up against her biggest fear and changed her mindset completely which ultimately changed her life.
She says that limitation is in our mind once we conquer our mind we can definitely change our destiny same goes with her.
But as every middle class person faces some financial problem the same goes with her. She said that there were only 2 members in her family. Due to the epidemic, jobs were badly affected, due to which her father lost his job. He was the only earning hand. But then Nazifa decided to do something part time to help her father. Then she started looking for some part time work or job but nothing worked for her. She applied to many jobs but she was not satisfied.

Once she decided soon she got an opportunity to change her life. She was introduced to a business which is digital marketing but at that time she didn't know about it. She started learning new skills and working hard to prove herself. After having proper knowledge and research about this business she started the business. And she did very well. In just 45 Days she earned a six figure income. She earned more than 1.50 lakhs rupee in a very short time. Currently she is heading towards becoming a millionaire soon and mentoring hundreds of people with her knowledge and expertise in her field. She mentored hundreds of people and she has a team of 100 Plus intelligent people who are helping her to build her business and they too are earning well. She believes in spirituality and charity and helps unprivileged children especially girl's.

Nazifa Anwar is a successful digital entrepreneur today and is guiding a lot of people. If you too are entangled in your life, how to find and work on a new opportunity in this great time. You can message Nazifa Anwar on her Instagram.