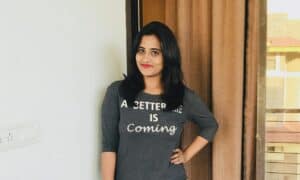 We are introducing Miss Keerthi. A girl with big ambition and wants to achieve big heights. She is just 26 and what she achieved at this age is very appreciable. She completed her master's degree in technology. She belongs to Banglore Karnataka. Even though she belongs to a good family, she decided to become independent by earning money. That's why she decided to start working in a big company. She was doing good there but in Covid-19 time everything become work from home. So she has ample time to start a business. She started searching for a business with little investment.
She got an opportunity to work with an affiliate marketing company but initially, she was not so convinced about that because it was a new concept for her. But after having complete knowledge about this business then she decided to start. When she started she was clueless about what and how to do this business but she kept on learning and soon she figured out everything. She attended regular training and learned all the working of the business. Now she focused on her business with full dedication and in just 2 months she earned a handsome six-figure income from this business which is remarkable. She made her family members feel proud.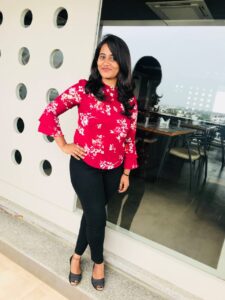 She is mentoring more than 20 people. She helps everyone who wants help and support because her own experiences help people to learn. She shares her experiences with new affiliates so that they can't repeat the same mistakes. Keerthi also believes in maintaining love and warmth with people around her. She is a very emphatic girl and helps everyone who is in need. This belief is also reflected in her personalities like mentoring her affiliates and helping needy children in every possible way be it education or any other thing.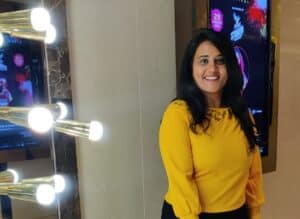 But everything which she achieved is not easy. When she started some people discouraged her from saying bad things about the industry. But she fought and proved herself. Keerthi faced lots of challenges when she started her business. It was a very tough and challenging time for her. She is completely dedicated to the business.
Keerthi says that everyone has at least two sources of income in case if our 1 source becomes weak then we can earn by another source. We must have multiple sources of income so that if one fails our life won't get impacted much.
Keerthi also loves to travel. She traveled to various mesmerizing places in the country. She aspires to travel the whole world. She also loves to do vlogging and she has a page about traveling. Now when everything is getting normal she is planning to start a traveling business too.
Keerthi is a successful digital entrepreneur today and is guiding a lot of people. If you too are entangled in your life, how to find and work on a new opportunity in this great time. You can message Keerthi on her Instagram.