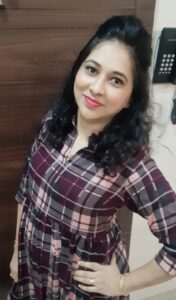 Meet Mrs. Kalyani Bade very dynamic woman to learn from. She is an Embryologist and belongs to the historical city Mumbai Maharashtra. A very hardworking woman who aspires to serve society through her knowledge and hard work. Her ultimate goal is to become a successful Embryologist to serve and nurture our society. She is 37 now and doing well in her field. She worked with many big hospitals and guided hundreds of new doctors and embryologists with her knowledge. She is practicing for the last 10 years and she is an expert in her field. But when Covid-19 came everything got stalled. Most of the hospitals were completely shifted to Covid-19 center. And her regular work got disrupted. Everyone was in lockdown. Then she decided to start some part-time work other than her field from which she can earn money.

She also faced the need for some other part-time work to earn more because she has lots of responsibility. Then she started scrolling through social media and there she found a poster about a business startup. This concept was completely new for her. She was a bit worried about it whether she can do this or not but when she started learning and researching about it then she knew the potential of this business. After proper research, she started her business. It was a very tough decision for a woman of age 37 who is managing fieldwork and a lovely family but she took the decision and started her business. In just 1 month she earned an amazing income. She earned more than 82k rupee in just 1 month which is truly remarkable for a working professional.
She made her parents proud and now she is planning to enhance her earning by providing this opportunity to many working women and men, housewives, and the young students.
At the age of just 37, it is hard to imagine so many achievements with so much responsibility but she proved that we can do whatever we want no matter what the age is.
But all these achievements were not very easy. She also faced many challenges when she started. Initially, she don't know the working of the business and faced many challenges. Many times it was difficult for her to convince people to tell the importance of this platform. But she faced all the challenges and stood firmly. Recently they bought a new car which was their dream. They also wanted to buy their own house. Kalyani's husband supported her in every decision and he stood firmly with her wherever she needed. Her family is also very supportive that is the reason she achieved this much. Kalyani is truly an inspiration to all of us.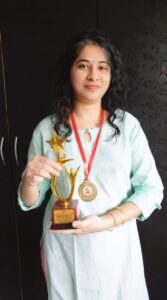 She says it is very important to have a good source of part-time income. And in today's world, we must learn some new skills which are a requirement of today's world so that we can achieve big in our life.
Kalyani is a successful digital entrepreneur today and is guiding a lot of people. If you too are entangled in your life how to find and work on a new opportunity in this great time. You can message Kalyani on her Instagram.