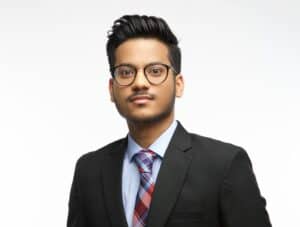 From the delicate age of 15 Manan Shah had been involved with computers. A self-professed back-bencher, he used to spend his days fixing his friends' and neighbors' malfunctioning computers. As every other subject found him struggling to pass, he aced his computer tests.
He decided to follow this knack for computers into the future and pursue a career in ethical hacking. He was inspired by a seminar on the subject at MS University Vadodara, in 2009. He built his skills in programming languages and expanded his portfolio by working with different cyber security cells of various law enforcement agencies. However, he refused to accept any payment for this work, as he considered it his period of apprenticeship.
Manan's final breakthrough came in 2014 when he discovered and helped resolve, a cross-site scripting vulnerability on Go Daddy's platform. Although he refused the company's offer of employment, this incident gave him the impetus to start working freelance, and build his recognition as a cyber security expert.
Ultimately, in 2015, at the young age of 21 and with help of his friends, Manan Shah was able to realize his dream of owning a cyber security company. Avalance Global Solutions was born with a significantly large sum in angel investment. Since then, the company has grown exponentially every year, projecting immense revenue growth for the foreseeable future.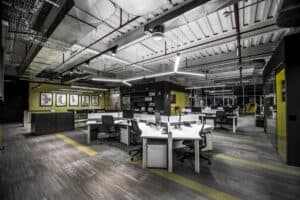 The services provided by Avalance are composite in nature, helping identify vulnerabilities in business websites. The company provides a comprehensive analysis of the present security systems of websites, offers solutions to loopholes that may be present.
They have been employed by several large multinational corporations to test and strengthen the cyber security measures of their websites. As most financial transactions become digital, this sector of work has found renewed importance. The company was even employed by Netflix, who wanted to test the strength of their website security. Being the leading source of online entertainment around the globe, and an employer of thousands of people, Netflix needed to be sure that their system could withstand probes from hackers. With the massive leak that Sony faced in 2014, hacking had become a major issue for entertainment giants.
Netflix used Avalance's 'Breach and Attack Simulation' platform which deployed duplications of cyber-attack strategies used by actual hackers in order to detect systematic weaknesses, which were then bolstered accordingly.
Currently, with more than a hundred employees, an impressive collection of clients, and a series of awards under its belt, Avalance Global Solutions is one of the most reliable names in cyber security. It seems Manan Shah's utopian goal of solving the most difficult security problems to assure universal digital safety may indeed be within reach.