Let us recollect the fond memory of those iconic orange and yellow Camlin geometry boxes, which happened to be an integral part of our lives. Back in those days, the boxes even outlasted their intended use, even after the geometry tools were lost. 
Although the company used to be at the centre of our student life, we never really had the chance to learn how it came to be.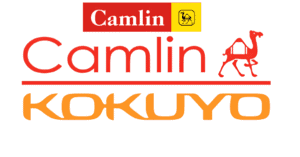 The inception
Camlin first began its journey back in 1931 under the name Dandekar & Co., and was founded by Digambar Parashuram Dandekar, a chemistry graduate who wanted to start a writing ink manufacturing company. Soon after, his brother, Govind Dandekar, an engineer, joined him in the business to help with the growth of the company. 
They started by selling ink powder locally, and eventually, the sales gained momentum as the other starters also started demanding the product. 
However, things soon became challenging when imported ink products became more affordable due to favorable tax adjustments, putting local ink at a disadvantage.
Imported ink, produced at an industrial scale with tax incentives, undercut the cost of locally manufactured ink, which operated on a smaller scale. This prompted consumers to favor the cheaper imported option.
Facing the prospect of halting manufacturing, Dandekar received counsel from loyal customers who supported him and helped him persevere through losses. With their support, Camlin overcame its initial obstacles and continued its path forward.
Evolution and Diversification: 
Chandrashekhar Ojha, formerly Camlin's deputy general manager and now a consultant with the company, shared a captivating account. D.P. Dandekar, seated at an Irani Cafe in Mumbai, found inspiration from a Camel cigarettes poster reading "I'd walk a mile for a Camel." This spurred him to adopt the enduring and resilient camel as the company's symbol.
The emblem transitioned from a horse to a camel, but the formal name change to Camlin occurred in the late 1980s. While Camlin is renowned for its art products today, its foray into art materials emerged nearly thirty years after its inception. Ojha recounted how Subhash Dandekar, the founder's son, was motivated to diversify and enter the art materials realm in the 1960s.
Following Mahatma Gandhi's tragic assassination in 1948, Subhash Dandekar stumbled upon an account of an artist tasked with portraying Gandhi ji. The artist's request for art materials was met with imported Winsor Newton colors and canvas, an incongruous choice for a figure deeply linked to the Swadeshi movement.
Leveraging the company's ink expertise, Subhash embarked on a venture into colored drawing inks, quickly embraced by cartoonists and designers. However, mastering colors demanded both skill and technology. To bridge this gap, Subhash journeyed to Glasgow to study color chemistry. Returning home, he established a laboratory and diligently formulated colors tailored for the Indian market.
The outcome of his relentless pursuit materialized in 1962 when he introduced a range of art materials, encompassing artists' and students' oil and watercolors, poster colors, wax crayons, oil pastels, and watercolor cakes.
In 1988, the convergence of 'Camel' and 'Ink' resulted in the formal transformation of Dandekar & Co. into 'Camlin.' However, the Dandekar brothers opted to retain both the Camel and Camlin brands within the umbrella entity of Camlin Ltd. This strategic move led to the introduction of a diverse range of products across both brands.
Under the Camel label, offerings encompassed paints, including watercolors, oil pastels, and wax crayons, as well as drawing materials, painting brushes, and canvases. Meanwhile, the Camlin brand encompassed items such as pencils and accessories, pens, adhesive, geometry sets, and office supplies.
Read more: Harsh Mariwala's Enduring Legacy: The Visionary Behind Marico's Success