The surge during the pandemic that presented Byju's with unprecedented opportunities has come to a halt. However, to call it an abrupt shift would be an understatement, as we all saw it coming.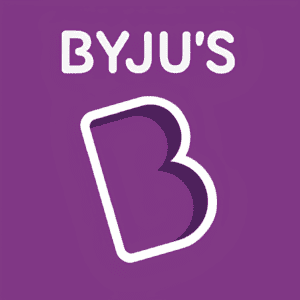 Not only have the company's fortunes been reversed, but a lot of their initial investors have also retreated, stakeholders have exited the board, and a slew of layoffs have followed. Allegations of fostering a toxic workplace have made the news, which has caused a significant number of resignations. All of this has affected the company's standing.
Notwithstanding the fact that even the authorities have scrutinized Byju's practices, there are now investigations centered around alleged violations of foreign exchange regulations. A government-led probe into the company's financial records has added to the mounting pressures.
Byju's Shakeup
Even Bollywood star Shahrukh Khan, who was once the face of the company, is rumored to have distanced himself. Byju's auditor Deloitte resigned over delayed financial submissions, casting doubt on transparency. Promoters' reinvestment claims face skepticism as creditors reject loan restructuring. Amid the turmoil, only Raveendran and the family remain on the board.
In response to Deloitte's exit, BDO swiftly steps in as the new auditor, pledging rigorous financial oversight. Notably, Raveendran strategically brings aboard seasoned figures, like Rajnish Kumar, former SBI chairman, and TV Mohandas Pai, ex-CFO of Infosys, to form an Advisory Council. The recently appointed CFO, Ajay Goel, assures timely audits for FY2022 and FY2023, both due by December.
Revealing a stark reality, recent financials show a loss of Rs 4,588 crore in 2020-2021, doubling the revenue. Undaunted, Raveendran actively seeks potential investors to secure $1 billion, a portion of which is aimed at addressing the hefty $1.2-billion term loan.
On top of that, Glas Trust Company and investor Timothy R Pohl filed lawsuits against Byju's Alpha, Tangible Play, Inc., and Riju due to a faltered $1.2 billion repayment negotiation. 
Leadership Struggles, Plummeting Stake, and Governance Concerns
Critics persistently target Raveendran as his company faces challenges. Dr. Aniruddha Malpani, an investor and critic, critiques Byju's ambitious pursuits, branding them a tale of unchecked greed and fierce competition.
Amid leadership turmoil, the company that once soared through acquisitions now struggles. Promoter stake plunged from 71.6% to 21.2%, causing industry-wide concern about stakeholder relations and morale.
Byju's, once an entrepreneurial exemplar, now grapples with its approach. Flashy endorsements and glitzy ads strained corporate governance. 
Controversies and Allegations
Amidst ongoing challenges, Raveendran faced lender disputes before graver allegations struck Byju's. Geeta Undare's case spotlighted coercive tactics used to enroll her daughter. Filmmaker Hansal Mehta criticized aggressive marketing, while the National Commission for Child Rights Chair accused Byju's of exploiting vulnerable learners.
Extortionist claims surged, with Ranjana Sharma alleging mental harassment over owed funds. Priyanka Dikshit pursued legal action for undelivered coaching. Third-party loans targeting middle-class parents raised transparency issues and affected external lending.
The question remains, what led to the downfall?
In a Twitter thread, Dr. Aniruddha Malpani claims, "Byju started going downhill when it shifted its focus to advertising and away from the user because it put investors before its students."
Finally, he adds,

"The fact that Byju's needed to do so many acquisitions proves that it has always struggled to find product-market fit. It was desperate to buy growth at any cost by burning investor cash in the guise of finding 'synergies' to inflate its topline to find the greater fool.
Read more: From Ink to Art: The Remarkable Journey of Camlin