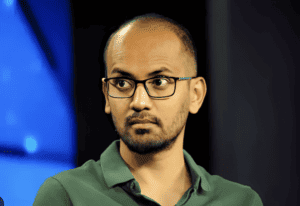 Sahil Barua foresees the logistics industry in India experiencing rapid growth in the coming years, driven by technology adoption like AI and automation, as well as a shift towards sustainability and green logistics.
Establishing Market Dominance
Delhivery, the Indian logistics powerhouse, has rapidly risen to prominence since its inception in 2011, catering to businesses of all sizes. From startups to corporate giants, Delhivery's services encompass transportation, warehousing, order fulfillment, and last-mile delivery. Operating in over 2,300 cities, the company leverages cutting-edge tech solutions to streamline logistics management, including supply chain and inventory tracking.
Strategic Partnerships
Delhivery's reputation as a logistics leader is further solidified through its partnerships with industry giants like Flipkart, Paytm, and Amazon India, providing them with top-notch logistics services. Collaboration with major enterprises such as Maruti Suzuki, Tata Motors, and Samsung also allows Delhivery to offer advanced supply chain management solutions.
Efficiency and Scale
With a vast network of 12,000 fulfillment centers, 45,000 delivery executives, and 22 automated sort centers, Delhivery handles over a million daily shipments with remarkable efficiency. Powered by AI and machine learning, the company optimizes operations and grants customers real-time visibility into their logistics processes.
Funding and Record-Breaking IPO
Delhivery has successfully attracted substantial funding, with investors like SoftBank, Carlyle Group, and Tiger Global Management contributing a staggering $1.5 billion. In 2021, the company's historic IPO aimed to raise an astonishing $1.2 billion, setting new benchmarks in the Indian logistics industry.
Award-Winning Excellence
Delhivery's success has not gone unnoticed, receiving prestigious accolades such as "Logistics Company of the Year" at the Economic Times Honors in 2019 and "Supply Chain Company of the Year" at the National Awards for Success in Supply Chain & Logistics in 2021.
Delhivery's major milestone was achieving unicorn status in 2019, demonstrating the potential of the Indian logistics industry and the dedication of its team.
Sahil Barua: The Visionary Co-Founder
Sahil Barua, a driving force behind Delhivery's success, hails from a business family in India, with a background in engineering and management. Recognizing the challenges faced by e-commerce companies, he co-founded Delhivery to revolutionize logistics.
Adapting to Challenges
The main hurdles for logistics firms in India include inadequate infrastructure, high transportation costs, and inefficient processes. To adapt to the COVID-19 pandemic, Delhivery prioritized safety by providing protective equipment, sanitization, and contactless deliveries. They also introduced new services to support the e-commerce sector, like warehousing and fulfillment solutions for smaller businesses.
During the challenging COVID-19 lockdown, Delhivery ensured essential goods delivery while prioritizing employee safety through new protocols, technology optimization, and close collaboration with customers.
Fostering a Customer-Centric Approach
Barua emphasizes the importance of customer service as a vital element in building trust and loyalty. Exceptional customer service sets Delhivery apart in a competitive environment. The strength of Delhivery lies in its vast network, state-of-the-art technology, and strategic connections, which have cemented its position as a top logistics supplier, providing superior solutions to companies all over the country.
Looking Ahead
The future looks promising for Delhivery. Sahil Barua envisions sustained growth through technology adoption, a shift towards sustainability, and continued focus on customer satisfaction. As the logistics industry evolves, Delhivery aims to stay at the forefront, offering superior solutions to India's booming e-commerce sector.
For those aspiring to start a logistics company in India, Barua advises focusing on innovation, customer-centricity, and assembling a strong team, while also understanding the local market and its unique challenges.
Read more: Abhiraj Bhal Empowering the Gig Economy in India With Urban Company