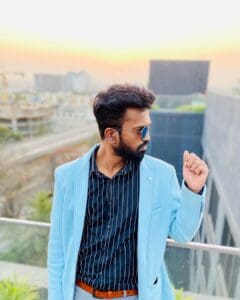 Meet Mr. Arun Kumar a very intelligent and hardworking person. He belongs to Banglore Karnataka. He belongs to a very decent and nominal family background. Arun in his school also thinks to become a business person. He did MBA in marketing and has a good 12 years of experience. He started his career in a call center from there he worked hard and worked in his dream company. He worked in Thermo fisher scientific company as a scientist coordinator. He worked with top scientists of the world and gained tremendous amount of knowledge. But after some time he realised that he is not satisfied with it. He was very keen to start his own business. Because he loves to work for himself instead of that company. He don't know what to do and how to do business in little investment.
But during Corona virus he felt the need to start his business. And he started exploring various options. Then he came across with affiliate marketing business. Initially he was hesitant like everyone but when he studied about the industry then he came to know the potential of the business. He give his time in learning and understanding the business. He worked very smartly. He used his knowledge which he accumulated over the time. In first month he was not happy with the result. But he persistently followed it. He was 33 years old and in just 7 months he made a six figure income. He earned more than 7 lakh rupees from this business. He made his family members proud. Today he is financially free and enjoying his life.
He love to help people to earn money and become financially free. Currently he is mentoring more than 300 people to achieve their dreams. His knowledge and experience of this business helps his team members to do their work smartly and efficiently. He help every needy person to achieve dreams.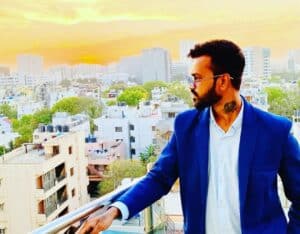 A special message he wants to convey is that invest in yourself. He says traditional education is not enough in today's dynamic world. Invest in yourself and learn new skills which will help you to earn more. Use your free time in such a manner which will benifit you.
Arun Kumar is a successful digital entrepreneur today and is guiding a lot of people. If you too are entangled in your life, how to find and work on a new opportunity in this great time. You can message Arun Kumar on his Instagram.