CRED, a members-only application launched in 2018, provides its users with special rewards for paying their credit card bills on time.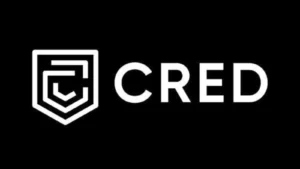 The primary issue CRED is addressing
Strong brands that bring customers to the platform are necessary for platforms like Cred to be successful in the first place (cross-sided network effects). As the number of potential customers increases, more brands and merchants are drawn to the platform.
Cred assists these companies wanting to target certain consumer demographics and helps them cut marketing expenses and increase customer retention.
Inception
While the founder first established the Freecharge with the broad market in mind, he is now back with another set of lucrative offers, this time geared toward those with good credit.
The platform was created to simplify credit card bill payments and reward users for on-time payments. The way the application works is straightforward. For Cibil, CRIF, and Experian to check their credit score, they must provide their phone number.
The aim was quite straightforward. Kunal Shah wished to extend greater privileges and advantages to those with high credit scores.
The general public has been the attention of everyone, from businesses to the government. The business's creator wished to concentrate primarily on people—on responsible citizens who pay their taxes on time. He believed that nobody had ever resolved their issues before.
Founder
Cred's founder and CEO Kunal Shah is a successful Indian entrepreneur who is recognized for starting new ventures twice. After earning a degree in philosophy from Wilson College, Kunal continued to the Narsee Monjee Institute of Management Studies to pursue an MBA, but he left the program in the middle to follow his entrepreneurial goals.
Together with Sandeep Tandon, Kunal launched PaisaBack, a website for customers to access cashback, coupons, and other deals. He finally ceased it, nevertheless, to launch FreeCharge, which the pair started in 2010.
In April 2015, FreeCharge was acquired by Snapdeal, but Shah continued to run the business independently. On April 6, 2021, Cred, which was established in 2018, achieved unicorn status. On the other side, FreeCharge was acquired by Axis Bank in July 2017.
Services
When paying their credit card bills through the app, members with high Experian or CRIF scores are eligible for special rewards. The app has many features, including CRED's credit card spend tracking and management tool, which offers the user insight into spend tracking and card usage effectiveness.
The CRED protect feature, which is an AI-backed system that monitors every aspect of a credit card payment journey, including spending patterns and other card usage details, is also included with CRED.
In addition, members who pay with a credit card using the app are eligible for a range of benefits, including access to events, experiences, gift cards, and upgrades from companies like Diesel, Cure.Fit, Myntra, Olive Bar & Kitchen, among many more.
On August 20, 2021, Cred unveiled its newest feature, Cred Mint, which is envisioned as a peer-to-peer lending network that would enable Cred users to lend their unused funds to creditworthy members. Only reliable Cred members with a minimum credit score of 750 or higher are permitted to be the borrowers in this very open process. The lenders may also withdraw their money at any time together with the interest that has accrued over time.
Struggle and success
Before launching the company, Kunal Shah was in a difficult situation. He received an offer to join the Indian investment firm Sequoia Capital as a partner. But the entrepreneur decided against becoming an investor and instead founded the company.
The business just registered as an IPL sponsor and has begun receiving payments. Although it lost money in its first two years (63.90 crores and 378.89 crores), it has kept on giving its people helpful services. Investors have faith in the company because it offers a futuristic revenue model.
In response to a question regarding the secret to his success, Kunal stated that their focus on making a great product and offering a first-rate customer experience helped them stand out from the competitors.
Additionally, they were fervently committed to achieving their goals and had a very clear picture of what they intended to accomplish.
Funding and Investors
Over the course of the brand's 10 investment rounds, Cred has raised a total of $1+ billion in funding. On June 9, 2022, Cred obtained its most recent $80 million in capital as part of its Series F funding round, which was co-led by GIC and included Sofina Ventures, Alpha Wave Ventures, and DF International.
On April 7, 2022, GIC invested $200 million in the unicorn fintech company's final investment round. Cred, a brand of Dreamplug Technologies, is projected to be worth roughly $6.5 billion as of the most recent round of funding the corporation has received. According to an assessment made in June 2022, Cred's worth in October 2021 had increased by more than 60% to $4.01 billion.
Before then, the company had a funding round known as Series E, which was co-led on October 19, 2021, by its current backers, Tiger Global and Falcon Edge, and was estimated to be worth $251 million. Additionally investing in the Series E round of fundraising were DST Global, Insight Partners, Coatue, Sofina, RTP, and Dragoneer. Meanwhile, Cred also welcomed two new investors to its cap table: Marshall Wace, based in London, and Steadfast Venture Capital.
There are numerous routes to success. For CRED, a young entrepreneur's passion resulted in the creation of a prosperous business. The fintech company, which began as a little side project, has grown into a successful enterprise with ambitious future goals.
Read more: The Glocal Trunk Founder Priya Kapur is Reshaping the World of Fashion and Entrepreneurship for the Better