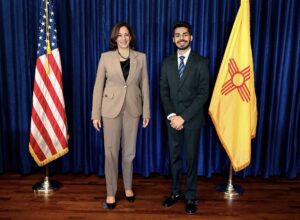 Trishneet Arora, founder and director of TAC Security, is a sterling example of a self made entrepreneur. That is not to disregard the support he has received from his family. Trishneet readily acknowledges the contributions of his parents and elder brother in his success. He even advises his fellow entrepreneurs and professionals to do the work that will make their parents proud.
What Trishneet has managed is to branch out from the expectations that middle class families have from their children. A bright child, he was nonetheless averse to the restricted form of traditional education, and instead capitalised on his personal interest in computers. This dogged pursuit of knowledge in the computer sciences has led to him becoming the foremost authority in cyber security in India.
Discovering Computers
Trishneet was born in Ludhiana in 1993. Personal computing was in its infancy then, and although most middle class households had a common PC, they were luxury items seldom accessible to the children. Trishneet's family was no different. His father had a work computer, which was off limits to the young boy.
Trishneet had a knack for electronics and wires from a young age, and when he discovered that the computer was also filled with such things, he endeavoured to open it up. Presumably after a solid reprimanding session, a mechanic was called to fix his mess. He used that opportunity to closely observe his work, and figured out the inner workings of the machine.
Tryst with Traditional Education
By the time Trishneet was in his early teens, he had successfully hacked into his father's PC. Around the same age, he was also failing 8th grade. Needless to say, he posed a concern for his family. Traditional education is often seen as the only path forward for people. A failure to fit into that structure is seen as a bad omen for the future. But, Trishneet himself was confident in his trajectory. As the technicalities of the cyber world became clear to him, he focused on the ethical and security concerns that come with acquiring the skills of a hacker. The world was steadily moving towards a more cyber connected set up, and Trishneet foresaw the possibilities it held for someone with his skill set. So that is what he focused on going forward, choosing to complete his schooling through open education.
Venturing out
With his coterie of knowledge, Trishneet decided that writing a book on the technicalities and ethics of hacking was the best step forward. He was in his late teens at that point, and his freelance work as an ethical hacker had gotten him noticed by the larger professional community. The local cyber crime cell in Ludhiana had taken his help in strengthening their own interface, as well as bolstering their detection and prevention mechanisms. So he felt confident enough in his experience to be able to advise a wide audience on the subject. Unfortunately, the first book disappeared without a blip on the public radar.
But Trishneet was no stranger to failure, and knew better than most that it was not the end. He then shifted his focus to establishing his own cyber security company, through which he could offer his expertise and services in a more streamlined fashion. Thus, TAC Security was born. He was only 19 years old at that time.
Tasting Success
Trishneet has found success in multiple fields. With TAC Security, he was able to spread his influence through a more robust and wider network than before. His work with law enforcement agencies increased in scope, and he was called by the Punjab and Gujarat Police to train their cadets in cyber security. He also helped strengthen their security protocols and cyber crime detection and prevention mechanisms.
Trishneet also retried his hand at writing a book, and came out with The Hacking Era in 2013, which proved to be a success. Since, he has authored two more books, called Hacking Talk with Trishneet Arora, and Hacking with Smart Phones. He has also written consistently in forums and magazines on the topic of cyber security, most notably as a member of Forbes Technology Council.
Service and Philosophy
Trishneet's M.O. is to provide a comprehensive understanding of cyber security and insurance in accordance with the client's demands. TAC Security offers ESOF or Enterprise Security in One Framework at various levels of necessity. From vulnerability management, to risk assessment and protection services, all are included in different integrated services. What sets him and his company apart is a clarity in communication.
It is worth noting that Trishneet has been instrumental in developing the ideas and tools involved in cyber security. This in depth knowledge about the subject allows him to cover its details without any obfuscation of facts.
In terms of his philosophy as hacker, he believes in being a constructive influence on the world, and hence has levied his skills to make a more secure cyber environment. Something that will make the parents proud.
Recognition and Influence
As a young whiz kid, Trishneet Arora has been a celebrated individual across the world, being featured in various magazines as one of the top entrepreneurs to watch out for. Forbes Asia recognised him as one of the 30 most influential tech innovators under 30 years of age in 2018, whereas Entrepreneurs Magazine chose him as the Entrepreneur of the Year 2020.
But, like every professional worth their salt, Trishneet's true impact is felt through his service. TAC Security is currently an internationally renowned cyber security platform with clients across the globe Nationally, along with major law enforcement agencies of the country, TAC Security also has Reliance and Amul as clients. Moreover, the UPI system, which is the backbone of current digital transactions across different ecommerce apps, was devised under the supervision of this young tech genius. So the ubiquity of his cultural influence is beyond doubt.
Trishneet's success is  combination of extensive technical know-how, driven by genuine curiosity, and a sincere desire to influence the world positively. At the tender age of 29, he has already achieved a lifetime's worth of accomplishments, with even a biopic in development under Hansal Mehta's direction. But for him this is just the beginning. The cyberspace is ever evolving, with new threats emerging every day. And Trishneet remains hard at work to secure the digital space from them all.
Read More: Keshav Bansal – Businessman, Sports Enthusiast, and the Youngest Owner of an IPL Team