CaratLane, a progressive jewelry startup, witnessed a significant liquidity event as founder Mithun Sacheti and his family offloaded their 27.18% stake to Tata Group's Titan.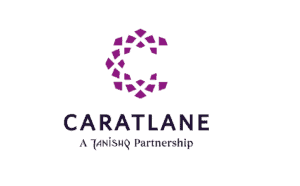 The all-cash transaction, valued at approximately Rs 4,621 crore, propels CaratLane's overall valuation to about Rs 17,000 crore, surpassing the $2 billion mark. This strategic move elevates Titan's existing stake from 71.09% to a commanding 98.28% post-completion.
In a substantial development, CaratLane has achieved a noteworthy turnover of Rs 2,177 crore during FY 2022-23. This latest transaction values the company at nearly eight times its annual revenue for the fiscal year. 
The deal is slated for finalization on October 31, pending requisite approvals. This transaction ranks among the most significant liquidity events for a startup founder, with the landmark exit of Flipkart founders through the sale of their stake to Walmart holding its place as a record in the startup domain.
Mithun Sacheti, shared his mixed emotions, stating, "It is a bittersweet moment for me and the family; While the exit from a business that has been my identity all these years is bitter, maybe the valuation makes it sweeter." 
Titan MD CK Venkataraman expressed strong confidence in CaratLane's future, remarking, "We have great faith in the Indian consumer story and believe that the growth journey of CaratLane has only begun and has a long way to go," as conveyed in an official statement.
A Titan spokesperson underscored the distinctive growth potential of CaratLane, emphasizing its "unique multi-decadal growth opportunity." The spokesperson clarified that there is "no immediate plan" for a merger between CaratLane and Titan. 
Sacheti, who is not only the founder but also an investor, expressed his intention to provide support and guidance to fellow entrepreneurs. He also aims to dedicate more time to nurturing Oro Money, a technology-driven gold loan startup where he holds a founding role.
Reflecting on his future endeavors, Sacheti conveyed his optimism, stating, "I hope to find my next passion soon." Sacheti's lineage is deeply rooted in the jewelry industry, hailing from a family that owns Jaipur Gems.
Trained extensively in gemology and jewelry manufacturing, Mithun Sacheti laid the foundation for CaratLane in 2008, spurred by the surge of the online jewelry sector in Western markets. Originating as an exclusive online jewelry store, CaratLane evolved into a digitally-driven omnichannel entity, establishing brick-and-mortar outlets in key Indian cities while maintaining a robust e-commerce presence. Although CaratLane pioneered the online jewelry landscape in India, subsequent entrants like Bluestone and Mellora joined the fray later.
Some sources revealed that Tata Group had demonstrated pronounced interest in the acquisition of CaratLane, with valuation negotiations spanning a considerable period. Titan's journey with CaratLane commenced in 2016, acquiring an initial 60% stake from previous investor Tiger Global, and progressively augmenting its ownership over the ensuing years.
Read more: Jio Financial Services Faces Second Consecutive Setback with 5% Share Drop, Analysts Caution Investors Amid Volatile Trading