On the list are people like Ghazal Alagh, co-founder and chief innovation officer of Honasa Consumer, and Soma Mondal, chairperson of Steel Authority of India Ltd., as well as Namita Thapar, executive directors of Emcure Pharma's India business.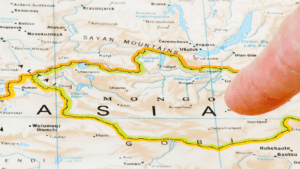 The annual Forbes Asia "Asia's Power Businesswomen" list, which includes 20 women from the Asia-Pacific area, was published on Tuesday. The list includes novices who have shown the potential to become torchbearers, celebrating women who have been tirelessly striving to shift their businesses to the new normal following the pandemic.
Despite the different challenges that businesses and economies have faced recently, the 20 women on the list have developed a variety of ways to assist their companies to achieve new heights. Some of these women work in industries that have been affected severely, like shipping, real estate, and construction, while others continue to develop in fields like technology, drugs, and commodities.
In the November issue of Forbes Asia, three prominent Indian businesswomen are profiled together with 20 other Asian women who devised various business strategies amid the uncertainties of the new normal and three years of Covid-19.
Ghazal Alagh, a former corporate trainer who is now an artist and entrepreneur, co-founded Mamaearth to ease the stress associated with the formative years of parenthood. The first toxin-free newborn care company in India, Mamaearth, has Ghazal in charge of both product development and community administration. In order to develop a product line that addresses problems that women face on a daily basis, she works directly with numerous mothers.
Five years after its debut, it has been successful in creating buzz and excitement in the direct-to-consumer market, and Mamearth has become the FMCG industry's fastest-growing brand.
Ghazal Alagh, co-founder and chief innovation officer of Honasa Consumer, Mamaearth's parent company, is the first Indian woman to be mentioned on the list. She co-founded the Gurgaon-based business in 2016 with her CEO-husband Varun. The company owned by Alagh became a unicorn in January of this year.
The Steel Authority of India is currently chaired by Soma Mondal (w.e.f. 1 January 2021). In addition to being SAIL's first female functional director, Smt. Soma Mondal holds the distinction of being the organization's first female chairman. She serves as the corporation's chairperson and chief executive officer at the moment.
According to Forbes, SAIL's yearly income increased by 50% during the fiscal year that concluded on March 31, 2022, after Mondal was appointed chairperson in 2021.
She has worked tirelessly to create a two-tier distribution network after seeing the need to increase sales through retail channels. The "Gaon Ki Ore" workshops were held in nearly all of the States and Union Territories in the country to spread knowledge and unlock the enormous potential of rural India.
Smt. Soma Mondal has implemented important changes to the Marketing Organization Structure of SAIL to satisfy the changing requirements of the difficult local market. She established three verticals, namely Sales, Marketing, and Services, for better administration and marketing of the increased volumes following the modernization and growth of SAIL. This was intended to give the marketing operations clarity and efficient micromanagement.
Forbes Asia's list of the top businesswomen for 2022. Thapar, who served as a judge on Shark Tank India, is in charge of the India division of the Rs 61 billion Pune-based business that Satish Mehta, Thapar's father, founded more than 40 years ago.
Emcure Pharmaceuticals, an international pharmaceutical firm based in Pune, Maharashtra, is led by Namita Thapar, who also serves as executive director. She is a well-known businessperson in India. She has a solid reputation in business, but Shark Tank India is where she first gained notoriety.
Emcure's domestic income rose to Rs 25 billion in 2021 under Thapar's leadership as the country manager for the business five years ago. In addition to using data analytics to boost the field staff's productivity, she stated she focused on brand building.
Ms. Thapar is dedicated to advancing young entrepreneurship and women's health in India. She started a distinctive YouTube chat show about women's health during the Covid pandemic called Uncondition Yourself with Namita, which attempts to deliver accurate information and dispel taboos surrounding women's health. She is the CEO of Incredible Ventures Ltd, a company that trains 11 to 18-year-olds in entrepreneurship. 
Conclusion 
The leadership trajectories of the twenty women who were listed in the list were examined in light of diversity issues and the difficulties that all firms encountered in the post-pandemic era. Some of these women worked in industries that have been hard hit, like shipping, real estate, and construction, while others continue to develop in fields like technology, medicines, and commodities, according to a press release from Forbes on Tuesday.
The list also includes women from Australia, China, South Korea, Indonesia, Japan, Singapore, Taiwan, and Thailand.
Read more: How To Become A Unicorn Startup