Founded in 2014 by Forbes 30 Under 30 India alumni, Harshil Mathur and Shashank Kumar, Razorpay has become a significant player in banking and digital payments. This Bangalore-based company, valued at $7.5 billion, caters to millions of customers. In September 2022, it made a strategic move by acquiring Poshvine, a fintech startup specializing in personalized rewards and loyalty programs. Razorpay's global footprint is expanding, with an entry into new markets, including Malaysia.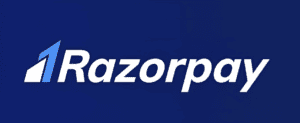 Razorpay is an online payment system that seamlessly integrates multiple banking options, including credit and debit cards, UPI, and popular mobile wallets. This platform facilitates hassle-free payments in India, connecting various banks and wallets to streamline the payment process for businesses. For Razorpay users, an invoice generator and receipt maker are valuable tools to enhance the payment experience.
Connecting Banks, Wallets, and Businesses
Razorpay serves as an intermediary payment system, linking various banks, credit, debit cards, and popular wallets like Netflix, Airtel, Swiggy, and others. With Razorpay subscriptions, it introduces the convenience of UPI autopay, catering to the growing trend of digital transactions and simplifying payments for registered businesses. As digital payments gain traction, Razorpay acts as a bridge, connecting different apps in an increasingly contactless world.
Beyond being a payment gateway, Razorpay offers additional advantages, including automation of bank transfers, invoicing, and payroll account management. Razorpay Capital steps in to provide business loans, bolstering cash flow for small enterprises. This service enables businesses to establish a marketplace and maintain a consistent working capital.
How Razorpay Facilitates Transactions and Business Growth
Razorpay simplifies the payment process through various transaction modes. In basic terms, it operates by first extracting funds from authorized banks with detailed information. These funds are then transferred to digital marketing apps, enabling seamless online payments when users make purchases. This streamlined digital flow underpins its operation.
Additionally, Razorpay now offers lending services, aiding small businesses in managing cash flow and supporting growth. This assistance is particularly beneficial for freelancers, entrepreneurs, and enterprises.
Razorpay enjoys widespread use in India, serving companies like India Mart InterMESH Limited, Ample Technologies, Brio Technologies Private Limited, and Savari Car Rentals Private Limited. To activate a Razorpay account and start receiving online customer transactions, a straightforward process must be followed, taking only a few minutes to ensure hassle-free transactions.
Standard Plan: Simplified Activation and Transparent Pricing
To set up the Standard Plan with Razorpay, users can log in to their account, access the dashboard, and select the "Activate Account" option from the menu panel. For business purposes, they will need to provide essential details such as business type, full business name, billing label, identification proof, website/app information, and more. Once all the required information is submitted, users can activate their account.
This plan, particularly suited for small business startups, comes with transparent pricing. It entails a 2% transaction fee, along with applicable GST, on payments made via credit, debit cards, and UPI. Transactions using diners, AMEX cards, other international cards, and business credits incur a 3% transaction fee, plus GST.
Tailored Support for High-Transaction Businesses
Razorpay's Enterprise Plan caters to businesses that engage in daily transactions, offering several enhanced features. This plan includes 24×7 priority support, quick 24-hour plan activation, and a dedicated account manager for immediate assistance. Notably, there are no setup or annual maintenance charges, making it a popular choice for businesses across India.
Razorpay stands out as a versatile payment gateway for various reasons. It offers hassle-free capital lending to startups without the need for collateral or personal guarantees, tailoring support to individual account needs, and maintaining a commitment to a transparent fee structure without hidden charges.
Revolutionizing Indian Payments
Razorpay emerged from a mission to simplify payment processes and democratize online transactions for businesses, particularly underserved SMEs. Today, it powers online payments for 34 out of 42 Indian startups that achieved unicorn status in 2022.
With a clientele encompassing Facebook, Airtel, Lenskart, and more, Razorpay serves over 10 million businesses. The company's founding vision, dating back to 2014, remains unchanged: making money movement simpler and more efficient.
Razorpay is actively shaping India's digital landscape, aiming to create the central nervous system for the country's next-gen payments and banking infrastructure. This journey involves close collaboration with banks, regulators, and stakeholders to foster financial growth and innovation for small businesses, ultimately enhancing the ease of doing business in India.
Razorpay's Strategic Acquisitions
Razorpay has strategically expanded its portfolio through seven acquisitions to date:
Ezetap (2022) – India's prominent offline POS company.

PoshVine (2022) – A leading Indian fintech startup offering payments-linked loyalty solutions.

IZealiant (2022) – A mobile-first, API-enabled, and cloud-ready payment solution.

Curlec (2022) – Marking its first international move into South-East Asia, Curlec is a recurring revenue platform.

TeraFin Labs (2021) – An AI-based SaaS platform facilitating digital financing solutions.

RazorpayX Payroll (2019) – A Payroll and HR Management Software company, streamlining payroll processes.

Thirdwatch (2019) – An AI-driven company specializing in big data and machine learning for real-time fraud prevention.
Pioneering Customer-Centric Disruption
Razorpay's unwavering commitment to its customers has driven a series of industry-first innovations since its inception in 2014. Notable milestones include:
Launching the industry's first fully digital onboarding process for startups.

Pioneering support for UPI (Unified Payments Interface).

Introducing support for Bharat QR.

Innovating with recurring payments for businesses through Razorpay Route.

Automating payment receipts and payouts to streamline and optimize the process.
Further, Razorpay achieved significant milestones:
First to launch India's Multi-Network Tokenization solution, TokenHQ.

Became India's first payment gateway to support credit cards on UPI.

Solidified its position as India's largest omnichannel payment gateway for businesses by acquiring Ezetap, a leading offline POS company.

Demonstrated a pioneering commitment to diversity and inclusivity by expanding its health insurance policy to include LGBTQIA+ and Live-In Partners, marking an industry first in the fintech sector.
These customer-focused innovations have propelled Razorpay's status as a thought leader in the industry, making it the first fintech unicorn in India to offer an inclusive insurance policy to its team members.