The Companies Act 2013, which was enacted by the Indian Parliament, serves as the cornerstone of the country's company law, replacing its predecessor, the Companies Act 1956. Receiving presidential consent on August 29, 2013, it was implemented gradually, with Section 1 becoming effective the following day, on August 30, 2013.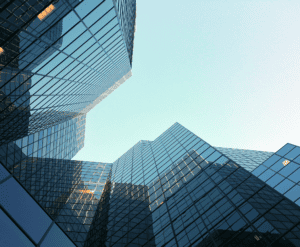 Here is a guide by Entrepreneurs Today on the different types of companies under the Companies Act, 2013, based on which you can register your business. 
One person company
According to the act, an OPC can have only one member who can also be the director. The member should also be a 'resident of India' ​​and must have spent at least one hundred and eighty-two days in India in the previous fiscal year. The person can also be a member of just one OPC. Section 2 (62) says,
"One person company means a company which has only one person as a member."
What are the advantages?
One of the advantages of having an OPC is that in case the creditors are ever sued, they will be suing the OPC and not the member. So, in a way, it provides legal protection to the member. 

OPCs also make funding much easier. It's a known fact that venture capitalists, angel investors, and banks prefer investing or lending to companies over proprietorships (as there is no legal distinction between the owner and the business entity), making funding easier.

OPC enjoys exemptions in certain compliances under the Companies Act, 2013, such as not needing a cash flow statement and allowing the director, not the company secretary, to sign certain documents.

Requires only one member and one nominee, who can also be the director. There is no minimum paid-up capital requirement, making incorporation easier compared to other company forms.

Run by a single individual, leading to quicker decision-making and smoother management without conflicts or delays.

Despite having only one member, OPC allows for perpetual succession by appointing a nominee who takes over in case of the member's demise.
Private Limited Company
In a private limited company, the number of members cannot exceed 200. Also, there should be a minimum of two members in the private limited company. Moreover, the members of the private limited company are not allowed to transfer their shares. Section 2 (68) of the Companies Act, 2013 defines a private company as:
"A Company having a minimum paid-up share capital as may be prescribed, and which by its articles,— (i) restricts the right to transfer its shares; (ii) except in case of One Person Company, limits the number of its members to two hundred; (iii) prohibits any invitation to the public to subscribe for any securities of the company."
What are the advantages?
One advantage is that the members aren't personally liable for company debts; their private assets are protected.

Also, a private limited company requires only two shareholders to start, unlike public companies, which need seven.

The company continues as a legal entity until it is legally closed, unaffected by member departures or deaths.

Preferred by foreign investors due to stringent compliance, data transparency, and adherence to regulatory norms. Foreign entrepreneurs can also be directors with an Indian resident director, making it attractive for foreign investments.

Independent entity that is unaffected by changes in shareholders or directors. Survives even if members leave or go bankrupt, maintaining legal existence.

Can possess movable or immovable property, with company assets and liabilities separate from shareholders. Liabilities are settled in a specified order during dissolution, reducing shareholder liability.

Higher borrowing potential with access to various funding sources. Banks and financial institutions favor private limited companies due to transparency, compliance, and government data availability.
In part two of the article, we will take a look at the other types of company structures under the Companies Act, 2013. 
To read more, head to this page: Part 2: Choosing the Right Company Structure for Your Business Under the Companies Act, 2013