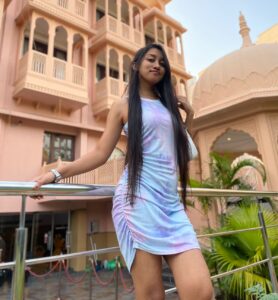 Meet Miss Medha Tirkey, a very dynamic girl to learn from. She is a science student and did her master's degree in Geology. She hails from Ranchi, Jharkhand. She is a very hardworking girl who aspires to serve the nation with her knowledge and hard work. Her ultimate goal is to become a good citizen to serve and nurture our society. She used to take tuition classes before Covid-19 to manage her expenses. Initially, she faced many challenges but she decided to change the situation. She breaks all the boundaries of her brain and she starts thinking big like an entrepreneur. And then she took the most important decision of her life to start her own business. It was a very tough decision because no one in her family ever did something like this. But she was confident about it. And this is the decision that changed her life completely. She achieved great success in this. If we talk about her experience then she learned many life-changing skills.

She is doing great in her studies and tuition. But due to Covid-19 everyone's life got disturbed. She too faced the need for some other part-time work to earn and support her family. Then she was introduced to the affiliate marketing business. This concept was completely new for her. Initially, she was a bit scared about it but when she started learning and researching about it then she knew the potential of this business. After proper research, she decided to start a business. It was a very tough decision for a girl of just 24. But she took the decision and started her business. In just 24 days she earned a decent six-figure income. She earned more than 4 lakhs rupee in just 4 months which is truly remarkable for a newcomer. Today Medha is mentoring more than 150 people and helping them to achieve their dreams.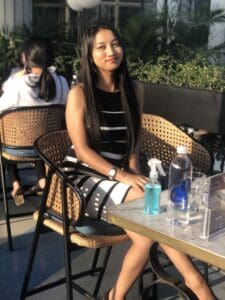 She made her parents proud and now she is financially free and excelling in her field exponentially. But all these achievements were not very easy. She also faced many challenges when she started. Initially, some of her friends don't trust her by saying that this business is not sustainable. Many people told her that this is a fake and illegal business. But her parents supported her in every possible way. She proved herself to all of them who were discouraging her. And today they are willing to work with her. Medha is truly an inspiration to all of us.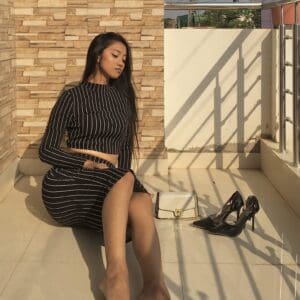 Medha firmly believes that we must analyze every opportunity which life throws at us and took the decision instead of sitting idle.
Medha is a successful digital entrepreneur today and is guiding a lot of people. If you too are entangled in your life, how to find and work on a new opportunity in this great time. You can message Medha on her Instagram.