Today, being an entrepreneur is all about being inventive and creative, having a wide range of skills and abilities to recognize and address issues, raising money, and having the tenacity to work through difficulties.
Digital entrepreneurship is the practice of starting a business utilizing digital technologies. Digital entrepreneurship comprises innovative methods for identifying digital customers for business endeavors, planning and providing cost-effective products, generating money, collaborating with international digital platforms, and taking advantage of opportunities.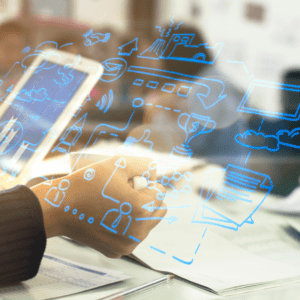 These are India's Top Four Digital Entrepreneurs in 2022:
Ritesh Agarwal
The creator and CEO of OYO, the largest network of low-cost hotels in the world, is 25-year-old Indian billionaire Ritesh Agarwal. He began his adventure at the age of 20 to develop a solution for travelers looking for inexpensive hotels all over the world, and he is now on the right track to do that.
To help consumers find and reserve inexpensive hotels nearby, Ritesh first launched Oravel Stays. Although this database of cheap hotels was useful for travelers in their search for budget accommodations, Ritesh did not establish this business with that objective in mind.
He quickly understood that he needed to conduct extensive research on the hospitality industry to fix this problem, so he set out to travel around India and stopped at nearly hundreds of hotels. After all of this, he concluded that the non-standard services and unpredictability of the hotel sector's businesses are the main issues, and he made the decision to use OYO to address these issues.
Byju Raveendran
Byju Raveendran is the founder and CEO of BYJU'S, the most valuable edtech business in India. Through its learning app, BYJU'S is redefining how kids learn.
Forbes Entrepreneur of the Year 2021, EY Entrepreneur of the Year 2021, Bloomberg Top 50 List 2020, Fortune 40 under 40 Award (2020), Impact Person of the Year Award (2019), Manorama Newsmaker of the Year Award (2019, 2020), Ernst and Young Entrepreneur of the Year Award – Startup (2018), CNBC Young Turk of the Year Award (2017), and Express IT Newsmaker of the Year Award are among the accolades he has received (2017).
As of April 2021, BYJU'S had 100 million students enrolled on its platform and 6.5 million annual paid subscribers. Walt Disney. The BYJU'S Early Learn App, a unique service from BYJU'S for students in classes 1-3 that features Disney's timely characters, was released in June 2019. To transition the entire offline to the online learning process, BYJU'S purchased Osmo, a Palo Alto-based developer of educational games, at the beginning of 2019. White Hat Jr, a Mumbai-based programming start-up dedicated to equipping kids with coding abilities, was bought by BYJU'S in 2020. The top test preparation company in India, Aakash Educational Services Ltd (AESL), was also purchased by BYJU'S in April 2021.
Deepinder Goyal
Deepinder Goyal, the company's founder and CEO, had held a management consulting position at Bain and Company in New Delhi before founding Zomato. After observing the demand for menu cards among his coworkers at Bain, Deepinder came up with the concept of an online restaurant information service. He quit Bain in 2008 to launch Zomato (then foodiebay) from his flat and has since been in charge of strategy and product development. From Muktsar in Punjab, Deepinder earned a Mathematics and Computing degree from IIT Delhi in 2005.
The largest restaurant guide in India, Zomato, was launched in 2008 and currently features over 42,000 restaurants in 12 different cities, including Delhi NCR, Mumbai, Bangalore, Chennai, Kolkata, Pune, Hyderabad, Ahmedabad, Jaipur, Chandigarh, Lucknow, and Indore. Alumni from IIT Delhi founded Zomato in July 2008 with a focus on the Delhi-NCR region. Over four years, Zomato has grown to offer services in 12 Indian cities. 
Since 2010, Info Edge has contributed more than $6.5M to Zomato. The 2012 Citibank Zomato Restaurant Guide is Zomato's first print publication. Zomato has 150 employees and its headquarters are in New Delhi. By launching a segment in Dubai, Zomato entered the global market. By the end of 2012, more Middle Eastern and South East Asian cities would follow.
Sriharsha Majety and Nandan Reddy
Sriharsha Majety co-founded Bundl before Swiggy and served as an Associate at Nomura International's London and India offices.
Sriharsha worked at Nomura International's rates trading desk for a while after receiving his degree from IIM-K. He returned to India in 2011 to start his own business because he was not entirely satisfied working in the banking industry.
Together with classmate Nandan Reddy, he founded Bundl, a startup that fills the gap for online retailers like Amazon, Flipkart, and eBay in the area of e-commerce fulfillment. Bundl had to stop operations because the majority of significant e-commerce enterprises began handling their shipping by the time they began to provide their services.
Swiggy, today, is the largest online food ordering and delivery service in India, which also tops the list of India's unicorn startups. Founded in Bangalore in 2014, the startup has since spread to more than 100 Indian locations. Swiggy launched speedy pick-up and drop-off meal delivery services to make people's lives easier. It provides a single point of contact to make requests from a wide selection of restaurants as well as a complete meal ordering and delivery system that links foodies and local restaurants.
Read more: Top Five Indian Women Entrepreneurs In The Food Industry