According to some recent reports, The virtual credit card platform Kiwi is exploring opportunities to raise around $15 million in a new funding round. Notably, this also marks the second fundraising effort by the Bengaluru-based startup.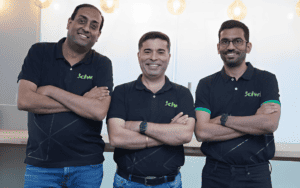 As per one of the sources who reported about the development, they are in the late stages of raising $15 million from Omidyar and Nexus Venture Partners. They also revealed to Entrackr that "The terms of the deal have been sealed and an official announcement is likely in a few weeks from now." 
Up until now, Kiwi has secured around $6 million in the very first round of fundraising that was held in May. Nexus and Stellaris Venture were the key backers even back then. As revealed by the same sources, it can be expected that the company's valuation may stand between $70-80 million because of the Series A round. 
The source also revealed that while Omidyar will be investing something like $7 million, the rest will be coming form the other investors. 
Back in February, one of the major changes that took place was that Siddharth Mehta resigned from FreeCharge and launched Kiwi along with Mohit Bedi and Anup Agarwal. 
Kiwi, in partnership with banks, has introduced an all-in-one credit on UPI solution. This innovation enables customers to access credit via Rupay cards on the UPI platform. The Kiwi app offers card management features, credit limit adjustments, and facilitates card payments, rewarding users for transactions. Sensor Tower data indicates Kiwi has garnered fewer than 200,000 downloads on both the Play Store and App Store.
In June 2022, the Reserve Bank of India (RBI) permitted the linking of RuPay credit cards with the UPI network. This development is expected to significantly boost the growth of fintech companies like Kiwi, which aims to provide credit on UPI to one million users by 2024.
Read more: JPMorgan Chase & Co. Expands Support for Indian Startups Amidst Challenging Funding Landscape