According to a recent report by Bloomberg, JPMorgan Chase & Co. is all set to expand the startup ecosystem in India. While speaking on the matter, Kaustubh Kulkarni, the senior country officer for India, highlighted JPMorgan Chase & Co.'s plans to extend its role beyond dealmaking. They intend to achieve this by providing financial support to emerging startups in India.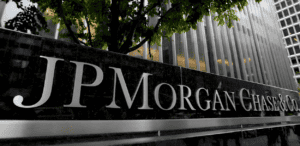 Current Scenario
As per the latest data shared by Tracxn, the situation seems to be pretty dire currently. The data reveals that in 2023, the FinTech sector raised $24.3 billion in equity funding through 1.4 thousand funding rounds. The disparity is quite significant, given the fact that the sector raised about $62.2 billion across 3.04 thousand funding rounds in 2022. 
Compared to last year, the decline accounts for 60.89% in 2023.
In terms of what it looks like for the startup ecosystem in 2023, the startups have raised $12.2 billion in equity funding through 1.01 thousand funding rounds. Last year, by the same time, startups secured $31.5 billion across 2.8 thousand funding rounds. The decline is 61.27%. 
Despite the challenges the startup ecosystem has been facing recently, they believe that the potential of entrepreneurs and their startups is undeniably promising. With JPMorgan Chase & Co. lending a hand, it can be expected that better things are on the horizon. 
About JPMorgan
JPMorgn is currently a global financial services firm with assets of over $2.6 trillion. Operating worldwide, theirs is a legacy of two hundred years. They are also at the forefront of investment banking, financial services for consumers and small business, commercial banking, financial transactions processing and asset management.
JPMorgan's strategy
JPMorgan Chase & Co.'s current strategy, according to the Bloomberg report, is to partner with startups in India that have a good consumer-oriented foothold in India and beyond. The companies they will be partnering with will most likely be at the forefront of their respective domains, as revealed by Kaustubh Kulkarni. "We want to be there first with those companies," he further asserted. 
On closer scrutiny of JPMorgan's recent moves, it can be seen that they have shifted their focus mostly to building connections with clients in India. In the broader context, the aim is to establish relationships with mid-sized and large corporate clients.
By partnering with the startups, they will be providing a range of products and services that will help meet the demands of consumers globally. By doing this, they will be expanding beyond traditional investment banking.
Focus on the green industry
They are specifically eyeing sectors like business services outsourcing, manufacturing, energy transition, and green energy. These sectors are anticipated to attract substantial investments in the coming years. investments in the coming years. Kulkarni says, 
"We do not want to just do transaction-based engagement but want to understand how we can offer products and services which are relevant to the global market and not offer only investment-banking services." 
According to Kulkarni, the focus on building expansive relationships with clients has been there for quite some time now. And the results of doing so are apparent. According to Bloomberg, "The bank ranks first for stock sales this year, up from sixth place for all of 2022." On top of that, "The firm's deals included the initial public offering by condom maker Mankind Pharma Ltd., one of the biggest IPOs of the year."
Read more: Gaurav Burman Joins Mental Healthcare Startup Mitsu as Investor and Board Member