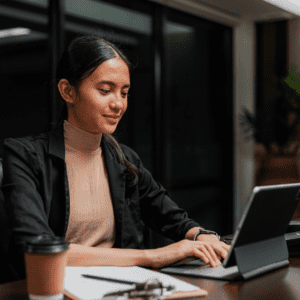 India is home to an array of Micro, Small, and Medium enterprises (MSMEs) that account for a staggering 30% of the country's GDP. The rise of digitalization has paved the way for a new breed of business owners known as solopreneurs – a fusion of freelancers and entrepreneurs.
A solopreneur, as the name suggests, is a one-person army who takes care of everything in their business, from product creation to customer service. This type of entrepreneur doesn't have any staff, or if they do, it's only to handle a specific task such as designing a logo or creating graphics. A solopreneur is the epitome of a jack-of-all-trades, as they have all the skills required to run a small business.
Take for example, a young woman who makes gift cards. She has a knack for it, so she sets up an Instagram page, showcases her creations with stunning visuals, and takes orders from customers. She handles all aspects of the business herself – from crafting the gift cards, to packing and shipping them. The woman is a solopreneur, a one-person army who has learned to excel in content creation, sales, social media marketing, and order fulfillment.
To become a successful solopreneur, keep certain things in mind –
Embrace the spirit of learning
To be a successful solopreneur, one must be eager to learn. The journey is both challenging and exciting as you'll be constantly learning new skills and solving problems every day. From developing soft skills like patience and problem-solving to learning how to sell and market your products and services, the learning curve is steep. The best way to learn these skills is to take the first step and do it yourself, with books and courses serving as a helpful starting point.
Master the art of selling and marketing
It's not just about selling products or services, but also about selling yourself and your brand. The best way to learn these skills is to dive right in and get your hands dirty. Books and courses can be helpful, but nothing beats real-world experience.
The best method to learn sales and marketing is to do it yourself. 
You can not learn these skills from any course or book. Though books and courses or mentors can help you to start, ultimately you have to take the first step, make your first pitch, run your first ad, evaluate your product or service, and present it in simple words to potential customers. 
Content Marketing Early 
Content marketing is king, it is a must-have for any business, big or small. Whether you have a low budget or not, it's a cost-effective way to reach your audience and grow your brand. From blogs to videos, podcasts, and emails, the options are endless. While you can always hire a freelancer for help, it's better to learn these skills yourself and build your content marketing muscle over time.
Build an email list 
Having an email list is another key aspect of running a successful solopreneur business. Emails are more effective than paid advertisements like Google and Facebook ads, as they allow you to directly reach your customers and promote your products. Build an email list by having a joining form on your website, or create a landing page with a free landing page builder and use a free email marketing tool to place the form there. Your email list will be a collection of people who are genuinely interested in your work, products, or brand.
Engage with your potential customers
Finally, don't be afraid to reach out and connect with your potential customers. Ask them for feedback, listen to their needs and wants, and use that information to refine your products and services. Building relationships with your customers is the key to success.
Final thoughts
Being a solopreneur is a rewarding journey that can lead to incredible success. By embracing the spirit of learning, mastering the art of selling and marketing, utilizing content marketing, building an email list, and engaging with your customers, you'll be well on your way to building a thriving business.
Read more: Setting the bar high for audio equipment manufacturers: A glimpse at the trail of Eight Audio international