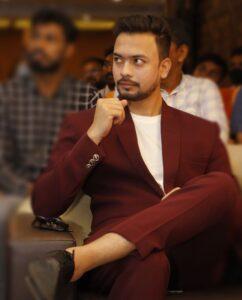 Who Is Harsh Bansal?
Mr. Harsh Bansal, a very knowledgeable and hardworking person. He is a dynamic personality. He hails from Mumbai. His age is just 28 but what he achieved despite all odds is very remarkable. He completed his graduation in engineering from Mumbai University. He dreamt of becoming the top businessperson of the country. But as every person of a middle-class family face money problem, the same goes with him. His father has a business of but they faced a lot of loss. He was not interested in that thing. But he firmly believes that if he wants to live his dream life he has to do his own business.
His ambition is to educate people about financial freedom and how to start their own business and solve all their problems. He did a job as a project manager for 4 years and he learned a lot from there and he applied all his knowledge in his business. During Covid-19 his focus was completely on his business and how to develop it further. He did an enormous amount of research and hard work. He learned a lot in this period which helped him immensely in his life.
He wanted to fulfill his dreams and give his family financial freedom. And now it is time to work hard and fulfill his dreams. He did the same he worked very hard and in just 3 years time he completely changed his financial status today he is financially free and can do whatever he wants. He made his parents feel proud by achieving huge success. And now he is working even more hard to fulfill his dreams.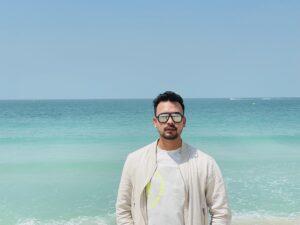 He helped more than 20k people to start their online business with the help of his social media and his knowledge. He is personally mentoring more than 1000 people by guiding them and giving training to them for starting a business. So that they can also achieve their dreams by starting their own business.
He is a philanthropist who believes in charity and helping needy people. He shares that he wanted to give back to our society whatever he earn. He helps needy children with books and food. He helps every needy person in every possible way.
Harsh shares that it is very important to understand the importance of the time we have. There is only one life so work hard for yourself and your family. Instead of wasting time just learn about the stuff which will enhance your earning potential. He says that be yourself and be truthful good things will happen.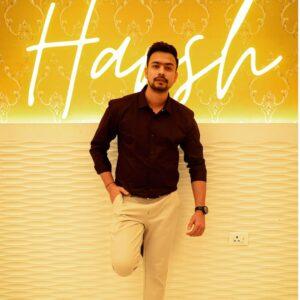 Harsh Bansal is a successful digital entrepreneur today and is guiding approximately thousands of people. If you too are entangled in your life, how to find and work on a new opportunity in this great time. You can message Harsh Bansal on his Instagram.