There are several ways to move through our life. We can stand on the beach and watch the waves roll in, barely getting our toes wet at the edge of the tide line; we can walk or run into the water and dive into the surf Gargi Paul.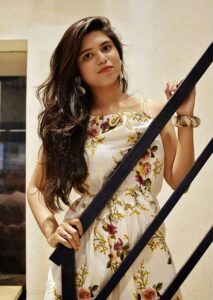 Introducing Miss Gargi Paul daughter of Mr Goutam Paul and Mrs Rupali Paul. She is Grand daughter of Mr. Bijay Kr. Sarkar. Most of the people know her as Ishita Paul, it's her nickname. She is from Chakdaha, a small town of West Bengal. She is Pursuing BBA from Kolkata. She is just 19 years old.
When she just passed class 12 in 2020, she thought of doing something on her own. So she started her own garments business and then with that she also started online marketing. Initially she used to be quite demotivated, her mother and elder sister always supported her and gave her the courage to move forward. She learnt the attitude of working hard and not giving up.
From her childhood, she wanted to become an Entrepreneur. She don't want to become an ordinary person. She aspires to become unique, and wants to make her parents proud. Especially her mother and her grandpa. She wants everyone to know her for her work so she started her journey with small steps.
She is having her own garments business named Glimpse Fashion Hub and have 500+ happy customers. She will be creating an online website too for the same. And she also do online business, helps people to Learn new skills and earn with the skills digitally and also helps people to become financially independent no matter what their age is.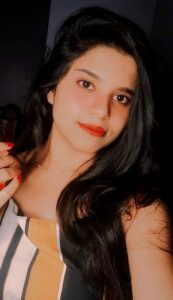 After passing 10th, she used to teach small kids. From that time she wanted to become self independent and wanted to pay her parents bill and make them proud. She don't like the concept of showoff. If your parents are rich then you can simply do whatever with their money. Her parents raised her in a different way. She does believe in working hard and getting success.
She was good at sports having 80+ medals and certificates and trophies and also got special awards for all extra curricular activities as Dance is her favourite and also having an interest in Crafting and Decorating. She have earned more than 4 Lakhs in just 2 months with her online business and also earned more than 2 lakhs with her garments business. She is mentoring 100+ people and helping more than 250+ resellers.
Initially when she started her journey in both the fields, she faced difficulties. She used to get depressed easily. But she never give up. She tried hard and here she is now. And in the future she will be becoming more successful. She don't want to become a successful woman just for money. She wanted to earn and become successful so that she could change people's lives and wanted to add value in others' lives.
She firmly believes in charity, she do believe that if we are capable, then we must help needy people as much as we can. She keep aside a part of her income and helps the children and the needy people. In the future she wants to create an organization and also English Medium School in different places, where needy children will get proper education and food so that they can become a good person in their life.
She says, if you're getting an opportunity to do something in your life then grab it. Most of the people don't get any opportunities either. If you want to make a change in your life or wanna change any other people's life then start taking small steps. Your small steps will take you to your beautiful destination, only by thinking and sitting you can't reach there.
Gargi Paul is a successful digital entrepreneur today and is guiding a lot of people. If you too are entangled in your life, how to find and work on a new opportunity in this great time. You can message Gargi Paul on her Instagram.