Tell us about your journey with Prayag Hospital so far.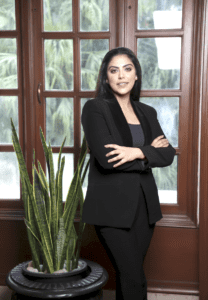 Pritika Singh: My journey with Prayag Hospital has been challenging as well as rewarding. As a close observer of hospital operations, right from my childhood, I realized that not many people have awareness of the disease or their treatment. I took this as a challenge to spread awareness and help people from underprivileged or poor socio-economic backgrounds. My parents were the first to whom I spoke and shared my vision. After completing my MBA I joined as a planning and strategy director at the hospital, and after proving myself I got promoted to a CEO. I transformed the logo, tagline, and all other things that needed a rework because I wanted the brand to connect with my vision.
What are Prayag hospital's primary healthcare departments and how can the healthcare system make it affordable for the people standing at the end of the line in our society?
Pritika Singh: Prayag Hospital is a multi-specialty hospital. We cater to all specialties at our hospital and one exclusive specialty that we cater to is holistic healing where we get a lot of patients who have not found any answers in medical science. At our holistic healing centers, we work on deep-rooted complications and help them cure their disease. The treatment is quite affordable and accessible.
A lot of people from poor socio-economic backgrounds are eligible for free health benefits and treatments from the Government but they are not aware. So, as a private hospital, we take the responsibility of educating them on how they can avail of those benefits, either from us or from the government healthcare centers. If we talk about departments, we are a multispeciality hospital, but we have everything under one roof from nephrology, and urology to orthopedics, oncology, and general surgery.
How do you see the technology in health and how it will evolve in the next five years? According to you, what will be the significant changes in the coming years?
Pritika Singh: In the coming 10 years, there will be more robotic surgeries, because technology is transforming. There will be more quick solutions to the disease in the coming future.
Any challenge that the Prayag group has faced during or after covid-19, and how did you handle them?
Pritika Singh: Covid was something very new and none of us thought that the whole world would be shut down. So, in the beginning, there was immense fear among medical teams and other healthcare workers. We had to counsel our own staff and patients, not to panic. There was a lot of confusion regarding medicines also because the virus was very new. So, we had to face a lot of challenges within the organization.
There was a dedicated team, especially our HR team that we counseled. I had to counsel the higher management team that was under me. When they saw some faith and trust in my counseling, they further counseled the staff. We did a lot of meditation camps, and stress management classes for our staff and doctors, so that whatever the news or information was going around in the first wave, could not affect their functioning. We realized our calling and that we cannot just sit home for fear of the virus. We also used to counsel our staff when they faced virus stigma which they faced after their duty hours, from neighbors and families.
How is Prayag Group of Hospitals adding value to the community? Do you have any special ward for the poor patient?
Pritika Singh: We have a free ward in our hospital where we don't charge the ward price– patients will be charged for medicines only. We give this benefit to Below Poverty Line patients and we try to provide them with low-cost but effective medicine. We don't take bed charges or doctor fees. We also organize free plastic surgery camps every year. We also have a dedicated team of doctors who are helping poor patients how they can avail of free treatment through various government schemes. We are also conducting free medication camps in orphanages and with paramilitary forces like CRPF and CISF.
What is the future of Prayag Hospital? Please take us through your hospital expansion plan.
Pritika Singh: Prayag Hospital works on the tagline of Seva Parmo Dharma. We are coming up with more hospitals and we usually work with government-impaneled patients. We have a dedicated team where we educate patients. If you have a certain card or if you belong to a certain community, where you are eligible for free healthcare from the government, we help you in getting that. We are coming up in Uttarakhand and UP West. We are also coming up with clinics in Indonesia and Uzbekistan.
What role does the government need to play to make healthcare affordable for significant surgeries like heart and kidney transplants?
Pritika Singh: As our country doesn't have enough taxpayers and many schemes are not reachable to all those who don't come under the tax slab and I think, policymakers can come up with a scheme where the union government can make a common health card for each and everyone and take a little amount and it should be counted as health insurance. For say, a father of a five-year-old can deposit Rs 100-200 on a yearly basis so that his son can get free healthcare on time if required. The government of India is having Ayushman Bharat Card but it's not eligible in many states for some reasons and I think a common card with a minimum yearly deposit can be helpful for everyone, no matter, the person comes under which age group or having medical insurance from the company where S/he works. A common health card is the time demand.
I think the government should do it for everyone because even housewives are also doing work, even if it is not counted professionally; household work is very underrated. So, every working individual in our country should contribute some amount to a common health card and everyone should have eligibility to get a card. This is to make way for access to free healthcare in our country. So the government should take more efforts like Asyushman Bharat or PM-JAY.
The common card will get enough funds from every citizen in the country to provide free treatment to the needy.
What would be your one piece of advice for budding doctors/Health workers?
Pritika Singh: We go through immense stress and put in so much hard work that cannot be compared with any other industry. We all work on the front fearlessly without thinking of the consequences. Covid has been a big example, so I think we must prepare ourselves for every day. We can do some meditation or breathing exercises at least to prepare ourselves for the day. This is important for all doctors and healthcare workers. We need to be on top of our mental health so that we can understand the pain of our patients.
All healthcare workers including doctors and paramedical staff should not forget the commitment to serve the patients and the country unconditionally. We should never forget those medical ethics.