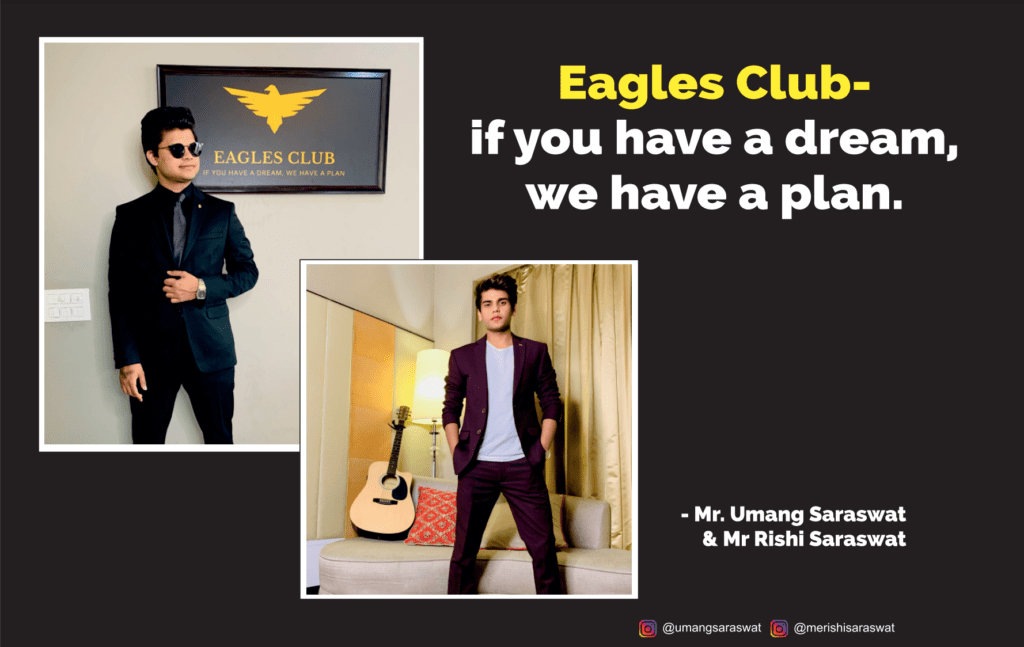 Passion drives us every day, understand your passion, and understand what is that you want in your life because the moment you start doing what you love the most, you'll start celebrating the process.
Meet Mr Umang Saraswat and Mr Rishi Saraswat. They both belong to Bhagalpur, Bihar but currently, they are living in the NCR region. They are very hardworking and intelligent. They faced a lot of challenges in their life. They did every possible thing to make them strong mentally. Umang is 20 years old and Rishi is 18 but they completely outnumbered their age by some mind-blowing achievements. They started an organization "Eagles Club" in which they are providing a platform to young aspiring entrepreneurs to achieve their dreams and become financially free at a very young age.
How Eagles Club started:-
The journey of the Eagles Club is quite fascinating. It was started to help young entrepreneurs to achieve their dreams. It helps people to enhance their social skills with regular training. When Umang was 16 years old he just completed his 12th. But he didn't know what to do next. Because he couldn't afford to go to college because the financial condition of his family was terrible at that time. His parents were jobless and they couldn't afford money for his college. Now the whole responsibility was on Umang's shoulders, then he started thinking about what he can do to pay his bills and become independent then he realized that he was a National level Table Tennis player and he represented his school in all India level Table Tennis tournament. His team won a gold medal in CBSE Cluster Tournament and qualified for Nationals. He was one of the finest players in his category. He knew his strength and it was his game and he started thinking about coaching. So, he contacted the Indian Table Tennis Coach and asked for a job. As he was good with his skills so the coach offered him 7000 Rs salary. He accepted the offer as his financial situation was not good.
After working there for 5-6 months one day the head coach came to him and asked him if he can teach children in school. He never thought of teaching children in some school but when he came to know that he will get better payment he agreed. Then he started teaching in a very good school in Noida. When he was training the children he got an offer from that academy to train children for table tennis. He got an offer of 37k which was much higher than his previous salary. He started from there and he trained many children and gave school and academy good business. Then suddenly a thought came to his mind "Am I happy with this life ?". He was trapped in a 9 to 5 job. Then he started thinking of starting his own business. At this time Rishi also completed his 10th and he was also planning to do some work to support his brother.
Rishi is also a national-level table tennis player. He played for his school and represented his State (Bihar) in various national tournaments. He was also part of the Sports Authority Of India (SAI). He was an asset to the school because he was a National level table tennis player and he was a good guitarist and a good vocalist as well. that's why he got a 100% scholarship from the school. And his table tennis matches were also telecasted on television. During his 10th he was selected for SAI tournaments but his match date and exam dates clashed so he decided to skip his exams and play.
But unfortunately, their coach was hospitalized. He quit from there and he started coaching children in the evening and morning he used to practice for himself. This was their life. Then suddenly one day Umang was at his house sitting idle and thinking that this 9 to 5 job life can't complete his dreams. He was just scrolling his Instagram and there he found a story regarding starting his own business and he enrolled in that and from there he was introduced to network marketing. He was very motivated at that time but he didn't have enough funds to start that business. But he accumulated money in a very short period and started his business with that company and in just one year he became a six-figure earner in that company. Out of 80 lakh distributors he came under the top 20 in terms of sales. He gave a 1.5 crore turnover to the company and earned 25 lakh rupees in 1 year and he did all these during the time of Covid 19. When everyone was shattered and lost their jobs and business these two brothers made about 40 lakhs through their Mobile Phones.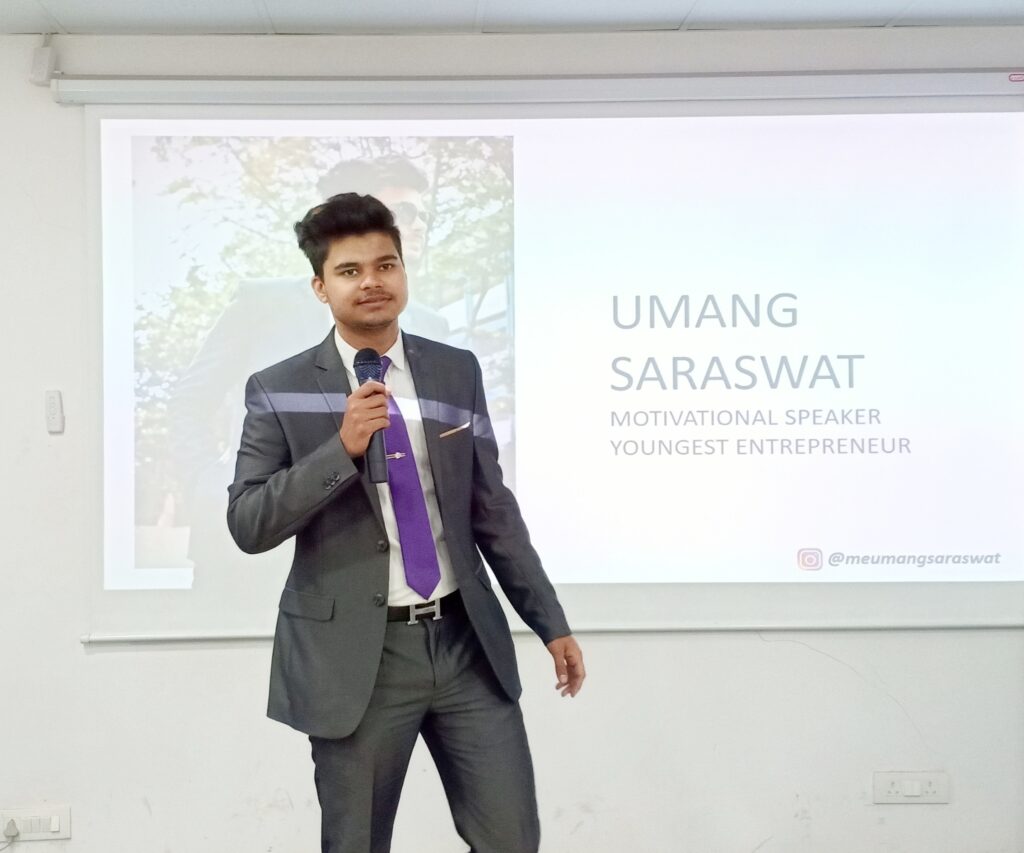 Later on, they upgraded themselves from that network marketing company and started working in Affiliate Marketing. This concept was very new at that time but they were masters in that field. When they started their affiliate business it was surprising for the Affiliate Marketing Industry that Umang Saraswat and Rishi Saraswat were the first ones in our Nation to earn 100k within the first 7 and 11 days of starting affiliate respectively. And Miss Chanchal Gahlawat was the first female Indian to earn 100k in 10 days from affiliate business. It was such a great achievement for Eagles Club.
After achieving so many milestones they got an idea that they should provide a system to the people who are struggling to grow in Network Marketing and Affiliate Marketing industry by providing them their mentorship.
Today Eagles Club is one of the fastest-growing entrepreneur's clubs. It was started by Umang and Rishi. Their main aim behind this was to help young aspiring entrepreneurs to achieve their goals and financial freedom at a very young age. When they thought of starting Eagles Club they were thinking that most of the people fail in the network marketing business because they don't have enough skills to survive in the market and expand their business. Their goal was to share their experiences and learnings with the people who lack those skills. After working 2.5 years in network marketing they shifted to affiliate marketing. Today the total team size of the eagles club is around 1000. And around 10 – 15 students are earning a six-figure income with their studies. More than 300 – 400 students are earning 5 figure income in their part-time with their regular studies. This is the biggest achievement of the Eagles Club. And the total revenue which the eagles club generated for MNCs is more than 2.5 crore. While starting the eagles club their main aim was to make children independent and take their responsibility on their own. Like in the USA a 14-year-old child can do anything either he/she is sponsoring his education his room rent his part-time job anything and in our country children are dependent on their parents till the age of 20 to 22. They want to change this culture and help children to become independent so that they are not treated as a burden on the society they should be counted as an asset.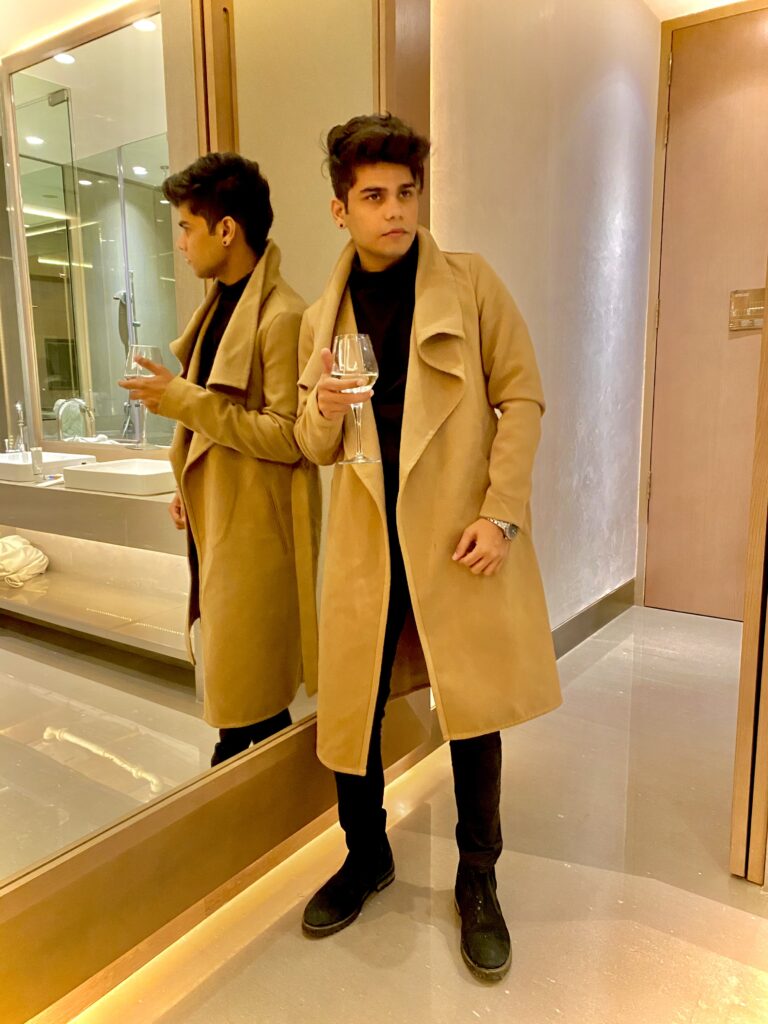 They rightly say that everyone is dependent on a job but they are not qualified for that job. They are running behind fancy degrees but they don't know that these degrees will help them to get entry in the job they will not help to survive in that field they require extraordinary skills for that which many people lack.
They also mentioned our insecurities regarding investment. If we say to anyone that you have to invest 2000 rupee in this they thought about it for months and still don't do but they invest hugely on a piece of paper which is a degree and it can't guarantee a job to them.
Once Umang was interacting with his students and asked them a question about what they wanted in life everyone was saying BA, B.Com, B.tech but no one said business. Then he questioned what will you do if your bread earned lost his job or he was in a situation where he can earn. Everyone was blank at that time. Here come for rescue of the eagles club which completely changes the mindset of a 17 18-year-old and his whole perspective about life.
ARE YOU THINKING THAT YOU ARE WAY TOO YOUNG TO START SOMETHING, ARE YOU THINKING THAT THINGS ARE NOT IN YOUR FAVOUR.
if yes then the Saraswat brothers are an example for you they managed everything be it school, coaching, job, game, at the same time if they can do it you can also do it.
IF YOU HAVE A DREAM, WE HAVE A PLAN – EAGLES CLUB.
Eagles Club is a successful platform for digital entrepreneurship today and is guiding a lot of people. If you too are entangled in your life, how to find and work on a new opportunity in this great time. You can contact Eagles Club or Umang Saraswat or Rishi Saraswat on their Instagram.