Dhanush Pranav – There are several ways to move through our life. We can stand on the beach and watch the waves roll in, barely getting our toes wet at the edge of the tide line; we can walk or run into the water and dive into the surf.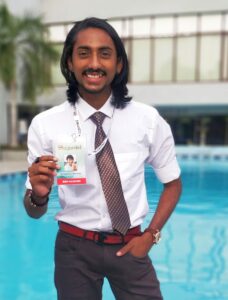 Meet Mr. Dhanush Pranav, a very intelligent and ambitious person. His parents Mr B.L Babu and Mrs Padma Babu are very proud of him. He tries to break the stereotype with his revolutionary thinking. A very forward thinking person and believes in smart work. He aspires to become country's one of the top entrepreneur. He hails from Bangalore Karnataka. Currently he is a college student pursuing Engineering. He is in 2nd year of college. And as every person thinks of some work during college time to help their pocket so he is.
Then he got an opportunity to work in the affiliate marketing industry(BIZGRUKUL). Earlier he studied about this industry and he knows the potential of this industry. He started working in this industry. Firstly he was just like a part-timer but as time went he learns and upscaled himself and within a span of 9 month he earned a very handsome seven figure income. He is working hard on this project and mentoring more than 3000 people to achieve their dreams. He also aspires to start his own marketing startup and wants to become a top Indian entrepreneur. He has a hobby of modeling too. He is a great actor and dancer. He is also building a career in acting and modeling. But today his main source of income is affiliate marketing. He made more than 12 lakh rupees from this business and excelled in his field exponentially. He made his parents feel proud. Today he is helping his parents financially which is great. Doing only part time work and earning 12 lakh rupees is remarkable.
But all this success was not so easy. When started this business lots of people and his friends demotivated him. But Dhanush stood firmly with his decision and today his income speaks about him.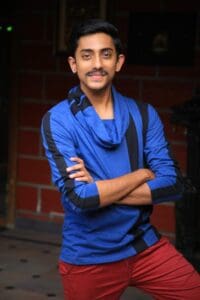 Dhanush learned acting from Tent Cinema Film School in Bangalore. He was a theatre actor and gave auditions for many roles that came across him. He had to face so many rejections but his "Never Give Up Attitude" pushed him to keep trying. It is the basic nature of Dhanush that he always tries to do things with perfection. This habit act in his favour when he was able to prove his acting skills and cleared the film audition of "Love Mocktail". He played the teenage role of the lead character Adithya in 2020. People also address him as "The Love Mocktail Boy" in Karnataka.
Dhanush has worked in more than 6 movies till now. Moreover, he got an opportunity to debut in a Telugu movie. It was also a different learning experience to switch from the Kannada film industry to the Telugu film industry and matching the work culture of both.
He also believes in doing charity like donating books to unprivileged children. Also providing food and clothes to poor people. He believes that India can transform itself digitally but for this we have to be knowledgeable and skillful. He wanted to help every needy person but for that he has to be financially free first only then he can do that. And he is heading towards financial freedom with very big achievements. He believes in mentoring and guiding people who have a lack of mentorship.
Dhanush is a successful digital entrepreneur today and is guiding a lot of people. If you too are entangled in your life, how to find and work on a new opportunity in this great time. You can message Dhanush on his Instagram.