Ayush Wadhwa comes from a small town in Haryana. But he had big dreams in his pocket. The regular things of a teenager bored him. He wanted to pursue an offbeat path. Ayush, along with his friend, started creating videos and tech blogs when he was just thirteen. His parents thought he was doing some creepy things online. They realized his talent only when he received a cheque from Google.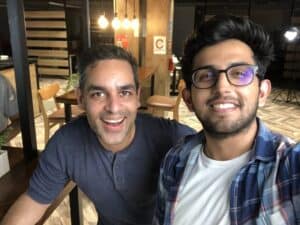 Fast forward to 2021, Ayush grew from an awesomely creative lad to a successful entrepreneur & filmmaker who creates engaging videos for top brands across the globe. Today, this BITS Pilani student is one of the most sought-after filmmakers in the digital advertising space. He now spearheads Owled Media, a leading name in the digital content creation space. Catch a glimpse of his exciting story in this episode of startup stories.
It started off with a cold email to our first client in August when I was done with my share of contemplation and Ludo in the lockdown.
I always say that OWLED has been in the making since I established my first company as a class 9th student, but the lockdown just gave me enough break from my hectic freelance travelling schedule that it happened.
Video is the future – content consumption stats have exploded, especially after COVID and more and more brands are realising the importance of highly engaging videos & Instagram filters – and we are standing at the forefront!
I have always been very crafty ever since I was a kid. Always fiddling around with my computer, playing games, making videos, or trying to make money online. So in some sense, they saw it coming.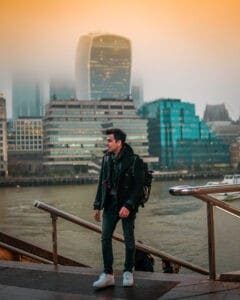 Ayush Wadhwa
I couldn't say NO in the beginning. I said YES to everything – and this led me to make some loose and bad decisions. Saying NO is a skill and a very important one.
We're completely bootstrapped. The company was started with my savings as a freelancer. Revenue has grown steadily, and it's been reflecting nicely in the size of our team growth – we were day 1 profitable!
The challenge is to scale the business 5 folds in the coming 12 months. We are in line and are onboarding the biggest companies in the world.
I haven't reached my definition of "success" yet – but there are some habits that changed my work life
– ASK – Don't be afraid of asking. Most people don't ask. Nobody is going to hand you over things on a silver platter, go – ask – conquer.
– Believing in yourself and surrounding yourself with the right kind of people is highly underrated.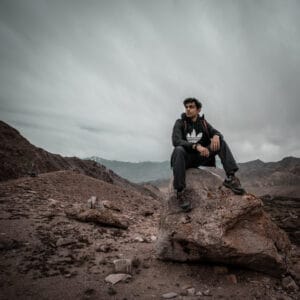 Ayush with his client and serial entrepreneur Ankur Warikoo during a shoot.
Setting up principles early on – you have to realise what is negotiable and what is NOT negotiable within the company – quality, value, discipline, and everything around it.
It has been rather intrinsic most of the time, but one thing that keeps me going is that I have always believed that I am meant to do something bigger than myself, which can significantly impact the world. It's a belief I have had ever since I was a kid – this drives me to work harder every day.