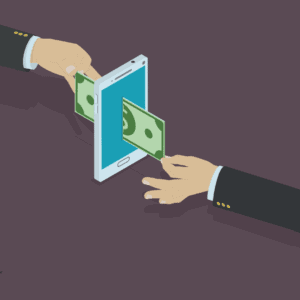 The Open Network of Digital Commerce, or ONDC, has become a hot topic of discussion lately, with some experts drawing parallels to the UPI in the world of E-commerce. Unlike a conventional online store or platform, ONDC is a revolutionary technology network developed by the Government of India with Thampi Koshi serving as its non-profit CEO. The aim of ONDC is to move away from a platform-centric approach and embrace a network-centric approach to E-commerce.
ONDC's Current Partners and Potential Future Collaborations
Consumers can easily access ONDC through any Buyer App, whereas retailers and sellers can access it via the Seller App. Various popular apps such as Paytm and My Store have already registered as Buyer Apps on the ONDC network. If you're a seller looking to join the ONDC network, you can register with one of ONDC's partnered seller networks, such as an e-community, Seller App, or Go Froogle. However, more information about ONDC will only be available after its countrywide implementation.
As a consumer, you can now place orders through buyer apps such as PayTM or My store. Although currently, only a handful of partners are associated with ONDC, it is expected that well-known brands such as Zomato, Swiggy, and Nykaa will also join in the near future. But, ONDC still faces numerous challenges that it must overcome to achieve its goals.
ONDC is not a competition of Amazon or Flipkart, but this app can also use ONDC's API and connect to it.
So even if the consumer does not use the Amazon Flipkart App, they can still order from those shopping apps by comparing the product through ONDC at the same place in every app. 
The Critical Role of Logistics in ONDC: Delivery Partners and Options for Small Retailers
The ONDC network will consist of three key participants: buyer-side applications, seller-side applications, and logistics. As consumers, we will use Buyer-Side Applications to place orders, find products, and conduct transactions. Currently, Paytm App is the largest buyer-side application in ONDC's network. Banking apps will also be registered as buyer-side applications in ONDC.
Sellers or retailers will use these buyer-side applications for inventory management and online store setup. Various CRM seller management apps, such as the e-community app, will also be available. Once these apps are connected to the network, they will automatically connect to the buyer-side apps.
The third critical component of ONDC is the logistics side. This involves delivering the order from the retailer or warehouse to the customer, which is the most complex and critical point. Many delivery partners, such as Dunzo, have joined ONDC. If a small retailer does not have a delivery partner, they can use these delivery partners. Local delivery partners can also connect with ONDC to provide fast delivery in smaller cities where services like Dunzo are not available.
The Monopoly of Big E-commerce Companies and Their Impact on Small Retailers
During the lockdown, when the demand for e-commerce increased tremendously, the Government of India initiated ONDC. The primary goal was to organize the Ecommerce market and make Ecommerce services accessible to every household. Additionally, it aimed to save small businesses and retailers by eliminating the monopoly of big e-commerce companies like Amazon and Flipkart and connecting them online.
The biggest drawback of these big e-commerce companies is that they have crores of funding and they attract customers by providing huge discounts, which small retailers cannot compete with. These E-commerce companies eventually do not leave the business of small sellers who sell on these platforms. When Amazon or Flipkart sellers sell on these platforms, they first have to pay enormous commission fees. Secondly, these companies have all kinds of data about how and where the goods are sold. Gradually, they take out their private brands and display them at the top of the search results, resulting in an increase in their demand and the suffering of sellers.
Small Retailers and Responsibility: Navigating Issues and Disputes on ONDC
ONDC was introduced to avoid all these problems. However, the biggest challenge for ONDC is customer service. People choose Amazon or Flipkart because they are confident that they will receive better customer service, such as return and refund services. However, there are many small retailers and sellers on ONDC. Therefore, if something goes wrong, it is unclear who will be responsible.
Although it is unclear whether the local retailer's position will be improved or not, big Indian retailers like Tata or Reliance will undoubtedly benefit from ONDC, reducing foreign competition and their monopoly. Many people refer to it as the UPI of E-commerce. However, both concepts are different.
ONDC Vs UPI
ONDC represents a more challenging undertaking for the Government of India compared to UPI, as it is a more intricate network. While UPI is supervised by the RBI and prioritizes customer service, ONDC's regulatory structure has not yet been established.
ONDC vs UPI: Differences in Scope and Functionality
Like UPI, the goal of ONDC is to promote digitalization, with a focus on SMEs and small businesses. However, while UPI focused on digital payments, ONDC aims to bring e-commerce to every village and city, making it a more complex platform. ONDC provides an opportunity for new players to disrupt the market, just as UPI made PhonePe and PayTM successful. However, ONDC is not a competition for existing e-commerce platforms such as Amazon and Flipkart, but rather a non-profit organization created by the government to promote digitalization and eliminate monopolies.
Despite their similarities, UPI and ONDC have significant differences. ONDC is concerned with the movement of physical goods, making its structure more complex than UPI, which focuses only on digital payments. The commission structure of ONDC is not yet clear, while UPI is free of charge. Unlike UPI, ONDC lacks a regulatory framework, leaving questions unanswered about who is responsible for any faults that occur at any step of the supply chain and who should be prioritized, consumers or sellers.
Overcoming Challenges: ONDC's Fee Structure and Public Awareness
ONDC faces two main challenges. The first is low awareness and understanding of the platform among the public. However, this can be resolved gradually through easy-to-use features, just like UPI gained popularity despite initial confusion about the technology.
The second challenge is the fee structure, which is not yet clearly defined, including who will pay the commission and how it will affect the final price of goods and services. Since ONDC covers a wide range of products and services, such as insurance, the fee structure will vary accordingly.
Final Thoughts
According to reports, e-commerce penetration in India is expected to reach 19% by 2030, growing at a CAGR of 24%. This industry has penetrated every small village and city, affecting various industries.
Currently, dominant e-commerce portals such as Flipkart and Amazon have more than a percent monopoly, making it difficult for small retailers to compete. Hence, ONDC is necessary for their protection.
Overall, ONDC is a significant step towards digitalization and can have a massive impact on the e-commerce market, potentially disrupting it and creating opportunities for new entrepreneurs.
Read more: 5 Best Fintech Business Ideas for Indian Entrepreneurs in 2023