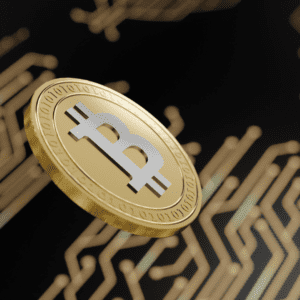 The Indian government is currently focused on advancing the finance sector and economy of the country, with the introduction of game-changing technologies such as UPI, ONDC, and CBDCs. As a result, the Indian fintech industry has experienced significant growth in the past five years, with giants like Zerodha and Phonepe dominating the market. However, there is still room for new and innovative ideas to flourish.
To start a fintech company in India, you first need a unique and in-demand idea. Many entrepreneurs struggle with this crucial step. A helpful tip to find the best fintech startup idea is to consider your own expertise, skills, and interests, as well as the product's demand. Additionally, research competitors to understand what they are doing and identify gaps in the market.
Creating a successful fintech startup begins with finding a high-demand product idea.
Here are some of the best fintech startup ideas in India that you can start in 2023:
App for invoice investing 
Invoice investing, also known as invoice discounting, is a lucrative option for short-term high returns. It involves businesses taking short-term loans based on their invoice values that reflect their sales. These loans are then repaid with interest once businesses receive payments from their clients or vendors, usually within 3-6 months. Due to its high risk, it offers high returns.
As a founder, you can develop an app for retail investors to invest or lend money to businesses through invoice discounting. While big businesses like Amazon and Reliance often borrow money through this process, the market is yet to be fully tapped, and there is a huge potential for growth. Although there are already some players in the Indian market, such as Invoicemart, M1xhange, and KredX, the opportunity to cater to this market remains significant.
Crypto payment gateway
More and more people and businesses in India and around the world are adopting cryptocurrencies. Many merchants and businesses want to accept cryptocurrency as payment, but there are few options available. The lack of regulations in India has caused some uncertainty around the use of cryptocurrencies, but this has not stopped the trend toward adoption.
Payment gateways based on blockchain technology are becoming increasingly important for both ecommerce and offline retailers. These gateways would allow businesses to accept both fiat and cryptocurrency payments. As a result, the market for crypto payment processing is expected to grow significantly. While there are already big players in the payment gateway market like Razorpay, they have not yet fully catered to the crypto market. However, there are some crypto processing gateways such as Blockonomics, Bitpay, and payWALA. If you are considering entering this market, focus on creating an innovative product that prioritizes ease of use and simplicity.
Crowdfunding app 
A decade ago, startup investing was limited to institutional investors and VCs, leaving retail investors with no option to invest in new age startups. However, this trend changed as global players started offering startup investing for retail investors.
Despite this, India lacks many well-known players in this industry. To bridge this gap, you can create a portal that connects retail investors with startups, allowing them to invest online with a minimum ticket size. Tyke is an example of such a platform, offering startup investing to retail investors starting from just Rs. 5,000. While this business is risky and requires a lot of due diligence and trust from both parties, India has a vast retail investing market and a growing interest in startup investing.
Personal finance for freelancers
The financial service sector is witnessing a surge in personal finance. In India, there are numerous companies like Smallcase, Finshot, Finology, and CRED, among others, offering personal finance services. However, these companies are targeting a wider audience, and their services cater to everyone.
There is a need for customized solutions for specific groups of people, such as freelancers. Freelancers have unique requirements that differ from traditional professionals. The freelance community in India is projected to grow to $20-30 billion by 2025.
A dedicated personal finance app for freelancers could provide a one-stop solution to manage payments, calculate taxes, create invoices, allocate money for savings, investments, and expenses, and provide bookkeeping services.
Currently, there are no significant players in this market, presenting an opportunity for a fintech startup to cater to the growing freelance community in India.
Defi 
Decentralized finance or Defi refers to the financial services, protocols, or apps that are based on blockchain technology. These apps, also known as DApps, offer various financial solutions such as lending, borrowing, staking, investing, personal finance, and crypto exchange.
In India, the Defi market is flourishing with the emergence of startups like Defy, CoinDCX, and WazirX, along with global players like AAVE and COMPOUND. However, most of these apps are focused on crypto transactions, and there is no significant player for the traditional market.
You can develop a blockchain-based platform that offers lending and borrowing services for both crypto and Fiat currency. Although this requires licenses and adequate funding, you can start small and gradually expand your offerings. This would fill the gap in the market and attract more customers who are looking for decentralized financial services that cater to both the crypto and traditional markets.
Final Thoughts 
With a global adoption rate of 87%, India is at the forefront of the financial sector, surpassing the global average of 64%. Moreover, India boasts the third largest fintech ecosystem in the world. The demand for Indian fintech products is not limited to the country alone, as they hold immense potential for the global market. Currently, there are over 2000 DPIIT-recognized Financial Technology (FinTech) startups in India, and yours could be the next big thing.
Read more: Five Cryptocurrency Business Ideas in India for 2023