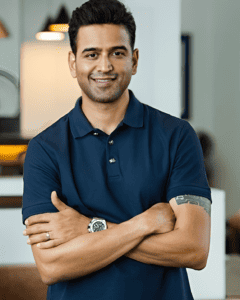 Zerodha, the broking firm, has secured final approval from Sebi, the capital markets regulator, for establishing its asset management company. Nithin Kamath, the founder and CEO of Zerodha, confirmed the development on Friday. Kamath further announced that Vishal Jain, an industry veteran, will assume the role of CEO for the newly formed AMC business.
In an April announcement, Zerodha and Smallcase revealed their plans for a joint venture to establish the Zerodha AMC business.
"Final approval just in for @ZerodhaAMC, our collaborative effort with @smallcaseHQ," revealed Kamath on the X platform, previously referred to as Twitter.
Zerodha initiated the mutual fund licensing process in February 2020. Kamath highlighted that the primary impetus for venturing into mutual funds is addressing the substantial challenge and opportunity present in the Indian markets – the issue of limited participation.
The impetus for launching a mutual fund was twofold, tweeted Nithin Kamath. Firstly, India's markets face a significant challenge – shallow participation. He says, "Despite the growth in the past 3 years, we've only amassed around 6-8 crore unique investors in mutual funds and equities combined." The second motive stems from the demand for straightforward mutual fund products. Kamath continued that to attract the next ten million investors, simplicity is vital. Mutual funds offer an ideal solution. Their goal: index-focused offerings – easy-to-comprehend funds and ETFs catering to all investment objectives.
Zerodha, renowned for its 'Rs 20 per order' brokerage model since 2010, has secured SEBI's green light to enter the AMC arena. CEO Nithin Kamath's stated motivation for this move: the need to address India's limited market participation. Presently, there are only 6-8 crore unique mutual fund and equity investors, despite recent growth.
Simplification and accessibility are paramount for Zerodha. Kamath emphasized their index-focused approach, intending to create user-friendly funds and ETFs suitable for diverse investment goals.
Adding to the intrigue, Vishal Jain, a pioneer in India's passive investing landscape, assumes the role of CEO for the nascent AMC venture.
Noteworthy competitors also emerge: Jio Financial Services (JFSL), in collaboration with global giant BlackRock, and Samir Arora's Helios Capital, both securing SEBI nods for mutual fund ventures. All eyes remain on this dynamic sector.
Read more: From Chance Encounter to Heartfelt Impact: The Inspiring Journey of  Karishma Mehta and Humans of Bombay