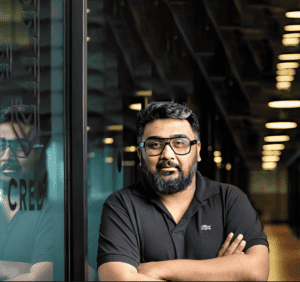 Fintech unicorn CRED's bid to raise its stake in Newtap Finance has been thwarted by the Reserve Bank of India (RBI). The move would have seen CRED's current 23.6% stake increase, leaving founder Kunal Shah in control of 76% of the NBFC. The attempted expansion was in preparation for an upcoming equity and debt round for Newtap Finance. CRED is now engaged in discussions with banking regulators to uncover the reasons behind the application blockage. This setback follows CRED founder Kunal Shah's acquisition of Parfait Finance, now Newtap Finance, in 2021 through his separate entity, Newtap Technologies.
CRED is in active discussions with banking regulators to ascertain the grounds behind the rejection of its application. The unicorn's bid to enhance its stake in Newtap Finance, vital for an upcoming equity and debt round, was denied due to 'corporate governance' and 'management' concerns, sources revealed.
Fintech Unicorn's Stalled Stake Increase Amid NBFC's Expansion Plans
In a move aimed at securing a stronger foothold ahead of Newtap Finance's equity and debt round, the fintech unicorn pursued an independent stake increase. The NBFC, with ambitions to raise $50 million to $70 million, necessitates a shift in shareholding.
Newtap Finance's Strategic Overhaul and Lending Platform Aspirations
Newtap Finance's recent pursuit of a CEO and the formation of a new management team signals a comprehensive transformation into a full-service NBFC, as per June media reports. Beyond its partnership with CRED, the company strives to establish itself as an autonomous lending platform, extending collaborations with lenders beyond existing boundaries.
CRED's exploration of Newtap aligns with its burgeoning lending portfolio. Collaborations with IDFC First Bank, Liquiloans, and Credit Saison currently enable the unicorn to extend modest personal loans.
CRED's lending partnerships have reportedly contributed to an aggregate loan book exceeding $1 billion, according to industry approximations.
Newtap's Role in CRED's Lending Strategy
Capitalizing on the lending potential, Kunal Shah has integrated Newtap into the lending framework. While Newtap awaits credit ratings, its prospects for debt funding from prominent banks and NBFCs are poised to expand once these ratings are secured.
According to Newtap's official records, it disclosed INR 15.53 Crore in operational revenue for the fiscal year 2023, concurrently registering a profit of INR 5.63 Crore as stated in regulatory filings.
CRED fortified its lending sector by acquiring CreditVidya, a lending SaaS startup, in November 2022. CreditVidya operates Prefr, a digital lending platform renowned for its pivotal underwriting and risk assessment models.
To amplify its fintech arsenal, the unicorn also secured Spenny, a micro-savings platform supported by Y Combinator. This strategic acquisition is congruent with CRED's overarching objective of bolstering its fintech portfolio, with a specific focus on the burgeoning lending realm.
Read more: Aretto Secures $550k in Seed Funding from Cricketer Hardik Pandya and Angel Investors