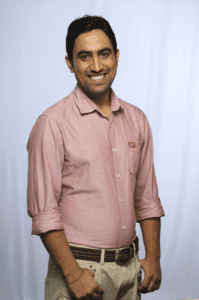 Entrepreneurs Today spoke to Jhajharia and here is what he says about his vision, market future expansion plan, and many more…
Entrepreneurs Today- Please take us through your journey with Tradexa and when you started the brand.
Ramesh Jhajharia – I started Tradexa in 2019 with the sole vision to support D2C brands, retailers, and distributors to provide a technology platform that can enable them to sell online and offline without any hassle and a big investment. The vision is also aligned with the digital India initiative.
We are focused on providing a luxury resort kind of experience where you can enjoy all the facilities and luxury without any worry at a reasonable price. "One of our distributors gave me this example."
In the last 3.7 years, we have seen covid, a stressful period for a company like ours which just started, a crazy period when big tech companies were poaching employees from companies like ours and offering 5X salaries of what we were offering.
All these tough times just proved that our vision is right and our strategy is right. I call Tradexa a learning machine where we proudly say that any employee who spent 2 years with Tradexa will have experience equal to 6 or more years of experience from any other company.
Today we work for a lot of billion-dollar International brands, taking care of their entire eCommerce operations, and a lot of retailers and distributors use our platform. We run two Industry specific marketplaces with almost 90% of the brands onboard.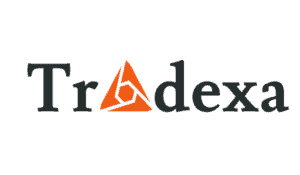 Entrepreneurs Today – What was the idea or the inspiration that led to the brand's founding?
Ramesh Jhajharia – After having extensive experience in developing highly scalable technologies and being on the technical steering committee of blockchain technology Hyperledger, I thought of using blockchain to create a network of distributors, retailers, and brands.
When I started working on the idea, I got to know that this industry needs technology support that can enable people to sell online and offline and blockchain was not needed as of now. So I started Tradexa in May 2019 and connected with the distribution networks in India which were the largest in their industry and were in the position to change the direction of the industry.
This way, we were able to digitalize the entire industry and connect brands, distributors, and retailers.
Today we have the capability to digitalize any retailer in two industries in just one hour and enable a D2C brand scale 3-5 times in 3 months.
Entrepreneurs Today – Please tell us a little bit about your market positioning and brand USP?
Ramesh Jhajharia – We are an eCommerce company first, which owns marketplaces and also handles eCommerce operations for multiple brands and very closely works with Amazon, Flipkart, Nykaa, TataCliq and Bajaj.
This enables us to learn about the latest trends and what is needed to be successful in eCommerce. We keep implementing those in our platform which is also available to other D2C brands and retailers on the platform. This enables the platform to continue to evolve and benefit our partners who are using the platform.
Also, we focus on one industry at a time, understand the need of the industry, create a global repository of all the products and brands in the Industry, and then work on digitalizing the Industry. This way we fulfill the needs of distributors and retailers and they don't have to worry about the risk of failing again and upfront onboarding or setup costs.
We also enable them to directly sell through our marketplace with very minimal or nominal margins and for all the orders we receive on our marketplace we fulfill them through our retail partners.
Entrepreneurs Today- What is your product or service (please explain in detail)? What makes your brand different from the competitors?
Ramesh Jhajharia – We offer eCommerce technology and the support system that is needed to get successful brands, retailers, and distributors. Traditional retailers and distributors struggle to understand eCommerce and its requirements. We offer a solution that lets them sell their products online and offline without all the technical hassle. They can start in an hour with our latest technology for Rs 5,000. We innovate and experiment. Our partners need only to sell.
Additionally, we provide our customers with the team that best suits their needs. eCommerce stores require a wide range of skills and experience, making it difficult for small and mid-size D2C brands and retailers to hire, manage, and retain staff. For Rs 20,000 per month, we provide store management, digital marketing, digital advertising, product information management, social media management, SEO, graphic design, and customer engagement.
Entrepreneurs Today- Who are your target customers and what customer represents the majority of your customer base?
Ramesh Jhajharia – Most of our clients are D2C brands, distributors, and retailers. We see retailers and distributors as crucial to the success of India's economy, but we also see them as technologically behind the times. Our goal is to provide them with cutting-edge tools at a price they can afford, so they can expand their operations quickly and efficiently.
Entrepreneurs Today – What technologies do you use to streamline the e-commerce experience for consumers?
Ramesh Jhajharia – There are three types of IT systems, transaction processing systems, decision support systems, and decision automation systems.
Our platform offers all three of them to our clients. For their operations, we offer product information management, inventory management, accounting, webstore management, payment processing, shipping, and logistics management. For their marketing initiatives, we offer dynamic webstores, auto SEO, AI-enabled system to answer customer queries, Facebook catalog, Google shopping and advertising system along with a transaction and promotional communication system through email, SMS, and WhatsApp.
For the decision support system, we have AI-based recommendation system to suggest what needs to do further in order to scale covering all the aspects of the business starting from products, inventory, pricing, marketing budget, sales, buyers, and promotions.
Our platform enables clients to implement all the recommendations in just a few clicks.
It is very difficult to implement all these systems or even to know for a D2C brand doing business of less than 100 CR or a retailer or distributor doing business of around 500 cr per annum.
Entrepreneurs Today- Please tell us a little bit about your future expansion plan?
Ramesh Jhajharia – We are currently expanding and digitalizing brand, distributor, and retailer networks in two industries and entering into the third one. We are entering a new industry every 2 months and have the capability to digitalize up to 5000 retailers every 3 months.
We have an annual revenue of Rs 10 cr right now, and next year we are aiming for Rs 50 Cr of revenue. Over the next five years, we plan to increase that to Rs 800 cr by leveraging our marketplaces, platform, and additional services.
Entrepreneurs Today – Where do you think the future of ecommerce is going and how do you plan to support your clients in this evolution?
Ramesh Jhajharia – It's not about eCommerce, online commerce, or offline commerce. It's about omnichannel and only brands, retailers, or distributors that adapt to it are going to thrive. It's not far and I see it happening in the next 3-4 years.
Today we are already observing a change in the trend of customer behavior. We are working with some of the brands which are able to sell more on their D2C store compared to Amazon and Flipkart. Similarly, a lot of our retailer partners have doubled their revenue in just 6 months by starting selling through their own webstore along with their offline store.
To support this evolution, we are offering omnichannel solutions, connecting brands with consumers through all the channels. We are continuously learning and evolving our platform and practices through our marketplaces and our services and embedding them into our platform.
Entrepreneurs Today- How do you see the impact of COVID on your business? Has it affected you in any way?
Ramesh Jhajharia – Covid-19 had a significant effect on the economy and caused the shutdown of some sectors but it also contributed to the growth of e-commerce and the popularity of digital transactions.
This also gave another perspective to the retailer, brands, and distributors on the importance of digitalizing their business and starting selling through all channels. Covid forced speedup digitalization and it benefited companies like ours.
Entrepreneurs Today- Please take us through your long-term vision for Tradexa
Ramesh Jhajharia – The digitization and establishment of a global system of brands, distributors, and retailers constitute the cornerstone of our business strategy. We are focusing on creating industry-specific networks of brands, retailers, and distributors along with building industry-specific marketplaces for those industries to offer a customized experience for end customers.
——–
More details at – www.tradexa.in