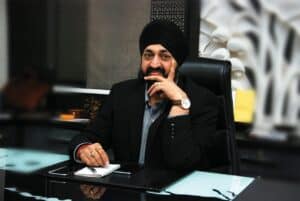 Entrepreneurs Today – Please take us through your journey with San Frissco and when you started the brand.
Kuldeep Singh – I initially started the company by borrowing a small chunk from my father but with the first bitter experience all the money went in vain in just a few weeks. I realized that the business would require investment and gave it a fresh start with an initial investment of about 2 lakh, after that once the business started growing finance institutions and banks came in with their funding proposals. When the brand was launched it started with formal leather footwear for men. However, with advent of social media, influencers and fashion stylists, we have grown into a brand that provides groundbreaking, head turning pair for all occasions. San Frissco has broadened its range by not just including classics but also offering something trendy and stylish for the quintessential modern male who's also a fashion enthusiast.
Entrepreneurs Today – What was the idea or the inspiration that led to the brand's founding?
Kuldeep Singh – Since I was a young child, I've had a thing for shoes. The majority of my childhood friends in Agra belonged to families who were there in the shoe business, either as manufacturers, retailers, or wholesalers. For some reason, I found it fascinating that they were our town's elite. Upon graduating from high school, I abruptly announced to my father, "I want to start a shoe factory papa." The rest, as they say, is history.
Entrepreneurs Today – Please tell us a little bit about your market positioning and brand USP?
Kuldeep Singh – Our unique selling proposition has always been and still is that we sell men's shoes that are both high-quality and extremely comfortable. It has always been crystal clear that providing value is central to the San Frissco brand. When we talk about 'value', we mean everything from providing excellent domestic shoe sales at fair prices to promoting India's shoe industry abroad by exporting high-quality footwear at competitive rates.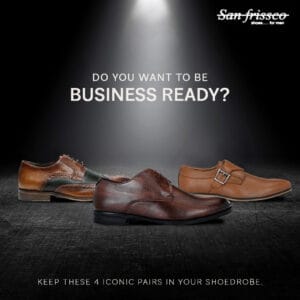 Entrepreneurs Today – Tell us two reasons why people should buy San Frissco? What makes your brand different from the competitors?
Kuldeep Singh –
San Frissco, ever innovating in terms of design, now offers not only casual shoes suitable for everyday wear but also chic and on-trend options for those who are more concerned with appearance than function.
Our extensive variety is the main thing that sets us apart from the rest of the market. Shoes for men range from simple slippers to leather kohlapuris, chunky sneakers to traditional driving shoes, and everything in between. Whatever you might need, we have it. We're confident in saying that our competitors don't provide their customers with anything close to the selection we do.
Entrepreneurs Today – Who are all your target customers and what all categories San Frissco have?
Kuldeep Singh – In the beginning, the company only made dress shoes for men out of leather. However, modern San Frissco has expanded its selection to include not only timeless classics but also cutting-edge fashions for the fashionable man of today. Presently, our prime demographic consists of young adults between the ages of 25 and 45.
From the most basic slippers to the most elaborate leather kohlapuris, from the most modern chunky sneakers to the most classic of driving shoes, we have it all.
Entrepreneurs Today – How do you sale your brand and what is your offline and online presence
Kuldeep Singh – San Frissco is a well-known name in the offline and online shoe industries. We focus on the Indian market and use all of the major online marketplaces in the country, including Amazon, Flipkart, and so on. Moreover, you can visit our very own website at www.sanfrisco.com. In addition, our products can be purchased at any of the nation's leading shoe retailers.
Entrepreneurs Today – Please tell us a little bit about your future expansion plan?
Kuldeep Singh – We are planning to implement omni-channel distribution in the near future, and in the meantime we will continue to research and develop our cross-border e-commerce strategy.
As a company, we see www.sanfrissco.com as our future, and we've begun making investments in software and other technological tools to ensure that our customers have a pleasant and successful shopping experience with us at our online store.
Entrepreneurs Today – How your supply chain works?
Kuldeep Singh – We're a business that sells directly to consumers, and thanks to our listings on all the major shopping websites, our products can be delivered right to the doorsteps of our customers in no time. In addition to our brick-and-mortar locations, we also provide our customers with a convenient online shopping option at www.sanfrissco.com.
Talking about our suppliers, we often say that they are like extended members of the San Frisco clan. We take great care in selecting our vendors, but once we do, they will have our undivided attention. Our success can be attributed to the fact that we value our vendors. It's mutually beneficial for us and our suppliers to work together, as we both advance to new technological heights.
Entrepreneurs Today – How do you see the covid impact on your business, does it affected you in any way?
Kuldeep Singh – The impact of COVID on our business was two-fold. Our offline retail sales decreased in number as all the malls and stores were closed. On the other hand, our online sales increased as people spent more time screen-shopping. Slippers and sandals saw a significant uptick in sales, which was indicative of this trend. Despite the restrictions imposed outside, we managed to sell over a thousand pairs of slippers in a single month.
Even now, as the COVID era is coming to an end, most people prefer shopping online. The Ecommerce industry is booming. For that reason, we see it as the future and are investing heavily to grow our online presence and sales.
Entrepreneurs Today – Please take us through your long-term vision of San Frissco
Kuldeep Singh – Our main mission is to continuously strengthen our brand and products to improve our competitive position in the market. The idea is to bring profound comfort, fun and innovation to our customers' feet by carefully considering market demands and adapt to the changes through innovation and technological prowess.