In a recent YouTube video released on Friday, Anil Agarwal, the chairman of Vedanta Limited, disclosed the company's consideration of listing portions or the entirety of its business as separate entities.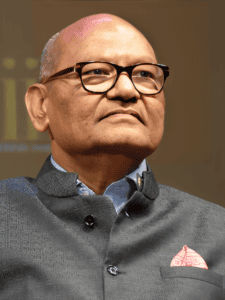 The segments under scrutiny for individual listings encompass metals and mining, oil & gas, and possibly chipmaking. Agarwal underscored that the conclusive determination hinges on consultations with stakeholders. 
He emphasized that this prospective reorganization bears the potential to amplify returns and dividends for investors.
Anil Agarwal Explores Business Independence
Anil Agarwal has raised the prospect of certain businesses gaining autonomy. In a concise YouTube message, he shared that he has consulted his advisors and team about the possibility of certain products within Vedanta operating independently.
Agarwal added that this approach would provide investors with a chance to hold multiple shares across diverse companies. He noted, "Some international companies want to invest in a particular area, they will get that opportunity."
Vedanta's Delisting Attempt
Vedanta's recent consideration for separate business listings follows a pivotal juncture three years ago. Back in May 2020, Chairman Anil Agarwal pursued the delisting of Vedanta Limited. 
The proposal entailed a buyback of shares from public stakeholders, valuing each share at ₹87.5. However, this effort proved unsuccessful, as the company fell short of the requisite shares for the delisting endeavor to proceed.
Vedanta's Strategy Amid Financial Challenges
Amid credit agencies downgrading Vedanta Resources' debt obligations outlook, the conglomerate appears to be taking another strategic step. This move arrives as a response to the financial pressures the holding company of Vedanta Limited is facing. S&P Global Ratings projects a substantial funding gap of $2 billion for Vedanta Resources until August 2024.
Seeking to alleviate its $7.7 billion debt burden, Chairman Anil Agarwal recently engineered a $2.98 billion transaction. This initiative involved Vedanta Ltd.'s subsidiary, Hindustan Zinc, acquiring specific zinc assets from the parent company. However, this maneuver encountered resistance from the Government of India, which owns a 30% stake in Hindustan Zinc.
Read more: AI Startup Hugging Face Secures $235M Funding Led by Tech Giants, Accelerating Industry Growth and Innovation