Hugging Face, the AI startup has successfully raised $235 million in its latest funding round. This happened along with tech industry giants such as Google, Amazon, and Nvidia leading the investment charge.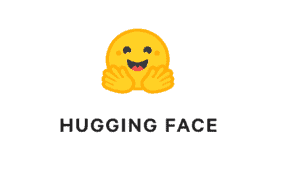 This substantial influx of capital has propelled Hugging Face's valuation to an impressive $4.5 billion.
The widespread backing that Huggingface received from renowned tech companies highlights the rise of artificial intelligence. 
As AI continues to make strides in the technological frontier, the allure of substantial ROI has drawn major players in Silicon Valley to contribute significantly to Hugging Face's growth.
It could be said that it's because of OpenAI's ChatGPT success that it has sparked a ripple effect in the AI startup landscape. 
Ventures such as Microsoft-backed Inflection AI and Google-supported Runway are now basking in funding triumphs of their own. This surge in AI enthusiasm has notably fueled Nvidia, whose chip designs are the backbone of generative AI models akin to ChatGPT.
The intensified rivalry among tech titans has not only fueled innovation but also driven Nvidia's stock to unprecedented heights. Having tripled in value throughout the year, Nvidia's shares reached an all-time pinnacle following the release of Wednesday's financial results.
In a display of support, Hugging Face's recent funding round drew participation from prominent figures such as Intel, Advanced Micro Devices, Qualcomm, IBM, Amazon, and Ashton Kutcher's Sound Ventures.
Positioned as a pioneer in the AI landscape, the company provides an open-source platform for constructing machine learning-driven applications. 
The substantial funds garnered from the round are slated to power amplified recruitment efforts and advancements in technology for the existing team of 170 professionals.
Driven by a surge in demand, Hugging Face's revenue has undergone remarkable expansion, with projections indicating a fivefold increase for the current year. 
Hugging Face's CEO, Clément Delangue envisions a landscape where AI integration becomes a norm for every tech enterprise within the next half-decade.
Following the recent funding round, Delangue shared his enthusiasm on X (formerly Twitter), expressing his eagerness to welcome the newly acquired investors. This notable investment influx has propelled Hugging Face's valuation to an impressive $4.5 billion.
In his announcement, Delangue stated, "Super excited to welcome our new investors Salesforce VC, Google, Amazon, Nvidia, AMD, Intel, Qualcomm, IBM, and Sound Ventures, who all participated in Hugging Face's $235M Series D at a $4.5B valuation to celebrate the crossing of 1,000,000 models, datasets, and apps on the platform."
Insights from Nvidia CFO Colette Kress on the company's earnings call last night shed light on the collaborative endeavors with Hugging Face. "We are collaborating also with Hugging Face to simplify the creation of new and custom AI models for enterprises," Kress stated. Listeners were offered the opportunity to hear her remarks firsthand.
Elaborating on the partnership, she revealed, "Hugging Face will offer a new service for enterprises to train and tune advanced AI models powered by NVIDIA DGX Cloud."
Read more: CaratLane Undergoes Leadership Transition After a Significant Stake Acquisition by Titan: A Closer Look