It's never a smart idea to put all your money into your startup, so it's best to hunt for alternative sources of funding. Increasing your sources will not only help your startup endure any future setbacks better, but also improve your chances of obtaining the right financing for your particular needs.
Finding funding sources, meanwhile, can be difficult and sporadic. After all, conventional business loans require a minimum of one year of operation. However, don't lose hope because there are other possibilities available to secure financing. 
Here is a list of the most popular sources of business finance:
Self-Financing
The primary source of capital for most new businesses is self-financing. Without the willingness to invest in something you already own, starting a business is impossible. Furthermore, if you aren't eager to invest in yourself, others could be hesitant to give you money.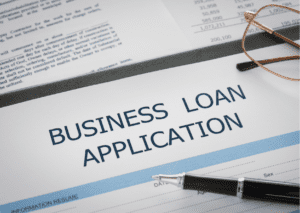 Small Business loans
Traditional business loans are still a great way to raise money for your venture, especially if you are already making money, provided you can secure them at a reasonable interest rate. Keep in mind that any loan is debt financing that you must repay. Take the time to properly study all of the conditions before committing, and if possible, look into alternative funding options.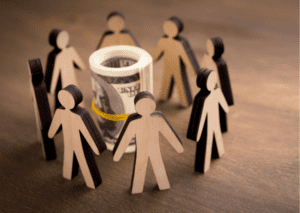 Crowdfunding
Crowdfunding strives to empower new businesses and startups to get off the ground without the financial assistance of an investor. Previously, entrepreneurs had to look for financial aid from investors. 
Be very specific about your fundraising objectives, the intended use of the funds, the roadmap for future expansion, and what the investors will receive for their investment. It's acceptable if your plans alter in the future because you can't predict them, but you will need to be open and explicit about where the investment is going.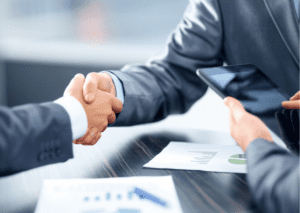 Angel investors
Angel investors are wealthy people who want to put money into new businesses. Investors are often less risk-averse than lenders because they receive a portion of your company's revenues and often advise and help your company. They put their money at risk in return for the chance to monitor the company's management techniques. In terms of specifics, this frequently entails a position on the board of directors and a guarantee of transparency.
Venture Capital
Professional investing companies that invest in startups make up venture capital funds. They can invest more money than angel investors because they are professional companies, but their criteria are usually higher as well. Rich investors, investment banks, and other financial institutions are typically the sources of venture capital.
But Venture capital is not always in the form of money; it might also come in the shape of managerial or technical expertise. Small businesses with outstanding growth potential or that have had rapid growth and seem well-positioned to keep growing frequently receive venture capital funding.
Incubators
Startup incubators are organizations that support business development for entrepreneurs, particularly in the early stages. Typically, institutions that have experience in the business and technological worlds provide the incubation function. Support for incubators might come in the form of technological resources and guidance, start-up funding, networking opportunities, co-working spaces, lab resources, mentoring, and advisory assistance. Incubators play a significant role in the startup ecosystem as mentors at the early stages.
The Indian government's startup policy offers incubators a leading role by granting them recognition, regulatory guidelines, and financial assistance. Atal Incubation Mission has funded the establishment of incubators known as Atal Incubation Centers (AICs) to build world-class incubator facilities across India with enough physical infrastructure.
Accelerators
A startup accelerator is an organization that supports startups by providing funding, mentorship, and connections to potential partners and investors. To accelerate growth quickly, it is designed for a select group of entrepreneurs with talented founders and solid MVPs. However, in exchange for program placement, accelerators typically receive a percentage of the equity.
Since thousands of entrepreneurs apply for accelerator programs and there is a shortage of funding, office space, and mentorship time, the acceptance rate is low. Since thousands of entrepreneurs apply for accelerator programs and there is a shortage of funding, office space, and mentorship time, the acceptance rate is low. 
Because incubators take more time to develop a business model and team than accelerators, they are a better option for solo founders with untested ideas.
Government Subsidies and Grants
The government is making progress in establishing a strong startup ecosystem, with a ministry devoted to assisting start-up firms having been established by the government to encourage and support entrepreneurs. In addition, several schemes have been launched by the Indian Central Government to support young businesses financially and promote entrepreneurship in India.
It's important to note that securing a grant might be difficult and that there is fierce competition. 
You may now have a clearer idea of what business finance entails and how some of the financial services may help your business. As your startup grows, you may be required to rely on different financing sources depending on your requirements and the state of your venture.
Read More: Some Common Challenges That Startups Face