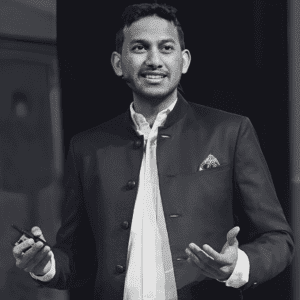 Ritesh Agarwal, a 25-year-old Indian dropout, became a billionaire as the founder and CEO of OYO, the world's most affordable hotel chain. His journey started at 20, driven by a vision to provide affordable accommodation globally, leading him on a path to remarkable success.
Born and raised in Odisha, he had entrepreneurial exposure from his family's small shop. After dropping out of college in Delhi, he founded OYO and became the first Indian to be selected for the Thiel Fellowship in 2013.
Starting early
From a young age, Ritesh was a tech enthusiast and started coding at 10. His love for travel led him to notice the lack of affordable hotels with essential amenities like AC, Wi-Fi, and comfortable beds across India.
Driven by his desire to address the problem, Ritesh fused his passion for travel and technology. Despite lacking entrepreneurship experience, he crafted a plan and secured $100,000 funding from investors, propelling his entrepreneurial journey forward.
Entrepreneurship is a continuous learning journey. Ritesh began with Oravel Stays, aiding travelers in locating affordable hotels. However, it didn't fully meet his original vision's purpose.
The inception
Realizing the need for in-depth research, Ritesh travels extensively, visiting hundreds of hotels across India. Identifying the key issues of non-standard services and unpredictability, he set out to tackle these challenges with OYO.
A lot of individuals are unaware that "OYO" stands for "On Your Own". Ritesh then modernized his previous business concept and transformed it into a far superior one, which is today known as OYO hotels. They begin by offering affordable rooms with standard amenities in over 1000 hotels across India, none of which are owned by OYO. Ritesh Agarwal became a billionaire at the age of 23 as a result of this approach.
OYO's journey
OYO had a remarkable journey, starting with a Thiel Fellowship grant in 2013. They received series A funding in 2014 and grew significantly after launching their app in 2015. Bagging $100 million from SoftBank in 2015 and reaching 1 million check-ins in 2016, they expanded to several countries. By 2019, OYO had over 330,000 rooms in 500 cities worldwide, establishing itself as a unicorn company.
Ritesh Agarwal's impressive awards and recognition include being the first resident Asian to win the '20 Under 20′ Thiel Fellowship in 2013, among the Top 50 Entrepreneurs by TATA First Dot Awards, and one of the 8 Hottest Teenage Start-up Founders in the World by Business Insider in the same year. He received the TiE-Lumis Entrepreneurial Excellence Award in 2014 and was featured in Forbes' "30 Under 30" list in the Consumer Tech Sector, as well as receiving the Young Entrepreneur Award by Business World.
Lessons learned
Some of the lessons he has learned in his journey are: Identify a major problem and find solutions, value knowledge and continuous learning, become an expert in your field, accept mistakes and learn from them, and embrace hard work and patience for success. Ritesh's inspirational journey serves as motivation for any Indian aspiring to achieve greatness.
Read more: Vibgyor Energy: Illuminating a Sustainable Future Through Innovative Solar Solutions