Formerly known as Turbodoc, Practo has evolved into a renowned healthcare platform that offers users a reliable source of healing. The journey began with the inception of a cost-efficient, cloud-based healthcare software as a service platform, designed to provide high-value clinical information and usability.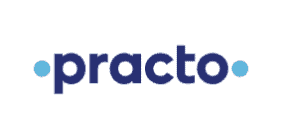 In 2009, Practo achieved a significant milestone by closing its first sale to a doctor. Not content with the status quo, the company rebranded itself as Practo in late 2010, transforming into a patient-centric, impartial medical website boasting a database of over 100,000 doctor profiles from India and Singapore. Patients can easily book confirmed appointments with these doctors through Practo's website.
Today, Practo India offers free services for doctors and patients, with a mission to guide users towards a healthier life. As of 2020, Practo's estimated valuation stands at an impressive $300 to $310 million.
The founders
Shashank ND and Abhinav Lal are the visionaries behind Practo, with Shashank ND serving as the CEO of the company. Shashank, with a CB rank as a person at 1633, is not only a founder but also the driving force responsible for shaping Practo's direction and overall vision. He holds a B.Tech. degree from the National Institute of Technology and plays an active role in product development.
Abhinav Lal, the other founder, currently holds the position of Chief Technology Officer (CTO) at Practo. Like Shashank, he completed his B.Tech. degree at the National Institute of Technology. Abhinav is proficient in both Hindi and English and contributes his technical expertise to the company's growth.
The inception
Practo's inception was not your typical career trajectory. Shashank ND and Abhinav Lal, the minds behind Practo, decided to embark on an entrepreneurial journey rather than pursuing conventional job placements. This risk-laden decision marked the genesis of the Practo startup story.
In March 2013, Practo officially set sail, and since then, the company has been on an upward trajectory, scaling new heights. Shashank and Abhinav shared a singular vision: success. They were determined to chart a path that would lead them to greater rewards than conventional employment.
The Practo success story is a testament to their journey, illustrating how the company has grown to become one of India's premier healthcare startups.
The investors
Practo has secured a total of $228.2 million in funding across seven rounds. In May 2021, the company initiated debt funding with Trifecta Venture Debt Fund, receiving the first tranche of Rs 15 crore. The most recent major funding round took place in August 2020, with AIA Group leading the way.
Recent investors include Trifecta Venture Debt Fund, Sofina, and CapitalG.
Future plans
Practo envisions becoming the ultimate one-stop destination for patients seeking the best doctors and booking appointments. To achieve this goal, they plan to expand their patient base.
Their upcoming initiative, "Practo Plus," will introduce a monthly subscription-based healthcare plan. This plan offers unlimited online consultations with doctors spanning over twenty specialties.
Furthermore, Practo has launched online doctor consultations in 15 different Indian languages, making healthcare accessible in patients' preferred languages, thus bridging language barriers between patients and doctors.
Lybrate offers quick answers and both free and paid online consultations. Portea collaborates with leading healthcare providers, while Goqii leverages data analytics and cloud-based communication.
Read more: Instamojo: Fueling Fintech Innovation and Empowering Indian SMEs