On September 26, Pilgrim, the beauty and personal care startup, revealed that they raised $20 million in Series B funding. The funding round was led by Vertex Ventures Southeast Asia and India, and the other investors were Fireside Ventures & Narotam Sekhsaria Family Office.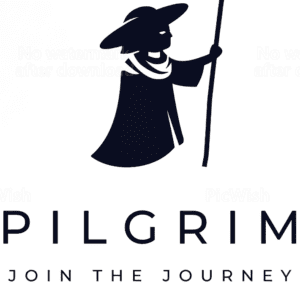 With the funding that they have been able to raise, they have set their sights on diversifying their product line. They also plan to invest more in R&D and store expansion in India. 
The startup was founded in 2019, and currently, they have over 90 SKUs for face, haircare, and skincare products, along with fragrances.
According to Tracxn, in the very segment where Pilgrim is operating, they have nearly 480 active competitors. While 43 of the competitors got funded, 7 of them have already exited.  Till now, Pilgrim, along with their competitors, has secured over $767 million in funding across 127 funding rounds. They also rank 15th, according to Tracxn, among the competitors. 
This is not the first time they have raised funding. Earlier, they secured 48 crores, including Rs 13 crore, in a Series A round led by Fireside Ventures along with angel investors of Boat, NoBroker, and the founder-CEO of Bewakoof.com. The rest of the capital was secured in a Fireside Ventures and Narotam Sekhsaria Family Office-led bridge round. 
Anurag Kedia and Gagandeep Makker, Co-founders of Pilgrim, spoke on the matter and explained, 
"Our commitment to sourcing world beauty ingredients and addressing consumer requirements remains unwavering, bolstered by the invaluable support of our esteemed partners, Vertex Ventures, Fireside Ventures, and the Narotam Sekhsaria Family Office. Their faith in our solid business fundamentals fuels our ambition to emerge as frontrunners in India's expansive Beauty and Personal Care sector."
Currently, the beauty and personal care market in India is estimated to be worth $30 billion. The startup wants to dominate the segment in the near future and is trying to generate an ARR of Rs 1,000 crore by the year 2025. Presently, their ARR stands at Rs 300 crore. 
Kanika Mayar, who is a Partner at Vertex Ventures SEA & India further added, 
"We are huge believers in the deepening consumer market in India and are thrilled to be partnering with Pilgrim as it looks to revolutionise the beauty and personal care industry. We believe Pilgrim is at the new frontier of India's beauty & personal care industry and we look forward to working with the team in creating a truly aspirational and global brand."
About Vertex Ventures SEA and India
"Vertex Ventures Southeast Asia and India partners with founders who are creating innovative, transformative and scalable businesses. It has a long and strong track record of investing in early-stage startups and building champions like Grab, PatSnap, Nium, FirstCry, XPressBees, Licious, 17LIVE, and others. VVSEAI supports its portfolio companies with unmatched operating experience and deep access to the capital, talent, partners and customers they need to build truly global businesses."
Read more: Lawsuit Making Rounds In Social Media: Humans of Bombay Take to Twitter To Explain Their Position