Paytm, founded by Vijay Shekhar Sharma, is a prominent financial services and digital payments company operating under One97 Communications. Headquartered in Noida, Uttar Pradesh, India, Paytm offers a diverse range of financial solutions.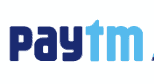 Originally focused on online money transfers, Paytm has broadened its services to include mobile and DTH recharge, wallet services, and eCommerce features, gaining popularity for its user-friendly platform.
Paytm Payments Bank, India's largest digital bank, serves over 58 million account holders. Paytm Money provides a significant investment platform, offering Systematic Investment Plans (SIP) in the Mutual Funds Industry.
Paytm's expansion includes services such as stockbroking, the National Pension System (NPS), Paytm First Games, Paytm Insurance, and a mini app store to support Indian app developers and entrepreneurs.
Growth so far
Founded in August 2010, Paytm, often dubbed as India's favorite payments app, has demonstrated remarkable growth, consistently ranking among the top 3 UPI apps in India. Over 20 million Indian merchants rely on Paytm to accept payments directly into their bank accounts. 
The company, which is already listed, is on track to achieve profitability by 2023, as emphasized by Paytm Chief Vijay Shekhar Sharma in July 2022. Sharma credits the Paytm team for driving revenue growth and profit improvement, which in turn attracts further investments into Paytm's payments and credit businesses, ultimately helping to reduce EBITDA losses.
Founded with an initial investment of $2 million in August 2010, Paytm has evolved significantly. In 2020, it was valued at over $6.3 billion, securing a spot among India's top 10 most valued brands. Initially focusing on prepaid mobile and DTH recharge, Paytm expanded its services to include postpaid mobile, data card, and landline bill payments in 2013. 
The introduction of the Paytm wallet in January 2014 drew partnerships with notable brands like Uber and Indian railways. Subsequently, Paytm diversified into eCommerce, bus, and online ticketing services. In 2015, it added education fees, utility payments, and more. The year 2016 saw Paytm branching into movie events, amusement park ticketing, QR payments, flight and rail bookings, and gift cards.
In May 2017, Paytm's value soared to $10 billion, thanks to a major investment from Softbank. The platform hit 100 million app downloads. Paytm introduced Paytm Gold and expanded its services.
Paytm Payments Bank received RBI approval and can now engage in various financial activities and government initiatives.
Paytm's lending business has seen substantial growth, with a 471% YoY increase in loans. Monthly users transacting on the platform jumped by 48%, and the number of offline devices surged by 277% in a year.
Funding recieved
Paytm, the Indian financial services and digital payments company, has raised approximately $3.54 billion in funding, with a significant Series G round in November 2019 boosting its valuation to $16 billion. Notable investors include T Rowe Price, Berkshire Hathaway, and Vijay Shekhar Sharma, who contributed $1 billion, $300 million, and $29.64 million, respectively, in various funding rounds. These investments have been instrumental in propelling Paytm's growth and reinforcing its position in the digital payments and financial services landscape.
Bottom line
Competitors for Paytm include PayPal, PhonePe, Flipkart, Razorpay, and MobiKwik. Paytm's future plans center on three core areas: financial services, e-commerce, and payments, with a substantial investment of Rs 10,000 Crore ($1.4 B) over the next three years, primarily focused on expanding its financial services. Additionally, Paytm is targeting 100 million users in the T20 league and plans to allocate Rs 300 Crore for branding and marketing. Founder Vijay Shekhar Sharma has indicated that the company aims for profitability by September 2023.