Microsoft has recruited OpenAI co-founders and Greg Brockman to lead a freshly established advanced AI research team. Satya Nadella, Microsoft's CEO, confirmed the move on Monday, concluding a series of discussions after OpenAI's board removed Altman unexpectedly.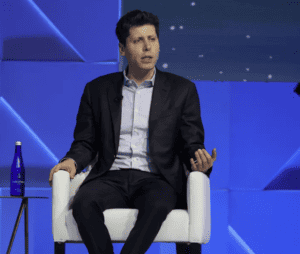 This decision followed Altman being let go by OpenAI's board, which led to others leaving in protest. At Microsoft, Altman will be the CEO of this new AI group, as stated by Satya Nadella, the head of Microsoft. Nadella posts on the X platform saying, 
"We've learned a lot over the years about how to give founders and innovators space to build independent identities and cultures within Microsoft, including GitHub, Mojang Studios and LinkedIn, and I'm looking forward to having you do the same."
Nadella also announced, 
"Altman will be joined by former OpenAI president Greg Brockman, who resigned following Altman's ouster, and a number of other executives and employees who also resigned in protest over the removal of Altman."
He added,
"We look forward to moving quickly to provide them with the resources needed for their success."
Nadella confirmed that Altman and Brockman will collaborate with additional colleagues, including former top talent from OpenAI like Szymon Sidor, Jakub Pachocki, and Aleksander Madry, with more expected to follow suit, as per Brockman's post on X. Microsoft has extended job offers to all OpenAI employees, as outlined in a letter penned by OpenAI staff urging the board to resign.
Despite Microsoft's substantial $10 billion investment in OpenAI, acquiring nearly 50% ownership, Nadella affirmed the company's ongoing commitment to the startup.
The unexpected actions of OpenAI's board reportedly caught Microsoft off guard. Nadella's ability to swiftly secure a new home for former OpenAI leaders before Monday's market opening is noteworthy.
Altman has long represented the face of OpenAI, a leading U.S. startup at the forefront of the AI race. Within a year, it not only holds that position but also wields significant influence over thousands of startups utilizing its software offerings. Microsoft's investment in OpenAI has notably amplified its own AI initiatives, attracting numerous businesses.
The surprising decision by OpenAI's board to part ways with Altman has sparked concern among prominent business figures and investors. They fear the startup might struggle to maintain its rapid progress without his leadership. Microsoft's swift move to secure Altman and Brockman reinforces its competitive advantage, shielding their expertise from rival tech giants and earning positive market sentiment.
Altman expressed commitment to the mission after Nadella confirmed his shift to Microsoft. This development follows a turbulent weekend marked by failed attempts to persuade Altman to return to OpenAI. The board instead appointed former Twitch CEO Emmett Shear as interim chief, reportedly surprising Altman. OpenAI declined to comment on the matter.
Over the weekend, Altman reportedly initiated discussions about a new AI venture with investors, as reported by The New York Times.
Nadella reaffirmed,

"We remain committed to our partnership with OpenAI and have confidence in our product roadmap, our ability to continue to innovate with everything we announced at Microsoft Ignite, and in continuing to support our customers and partners. We look forward to getting to know Emmett Shear and OAI's new leadership team and working with them."
Board decision sparked protests
The OpenAI board's decision to remove Altman stemmed from concerns about his lack of consistent transparency in discussions, a reason not further detailed, causing frustration among OpenAI employees. Andrej Karpathy, a research scientist at OpenAI, criticized the board for failing to provide a clear explanation for their actions.
Wedbush analysts labeled the move an "earthquake," stressing OpenAI's tech as crucial to Redmond's strategy. They noted Altman and Brockman's departure as a blow to future initiatives.
Top talents, including CTO Mira Murati, protested the board's decision, prompting further exits. Shear acknowledged mishandling the situation and pledged a 30-day review, seeking an independent investigator and restructuring for better customer service. Shear also shared, 
"Depending on the results everything we learn from these, I will drive changes in the organization — up to and including pushing strongly for significant governance changes if necessary. I will be rolling these out as they become clear over the 30 day period. OpenAI's stability and success are too important to allow turmoil to disrupt them like this. I will endeavor to address the key concerns as well, although in many cases I believe it may take longer than a month to achieve true progress."
Bottom line
Altman and his team's expertise, combined with Microsoft's AI advancements, could rapidly propel the new group to the forefront of generative AI. This strategic move might position Microsoft favorably, potentially even if OpenAI faces challenges, granting ownership of pivotal AI models and related services.
Read more: Deep Kalra's Journey of Building a Billion-Dollar Empire