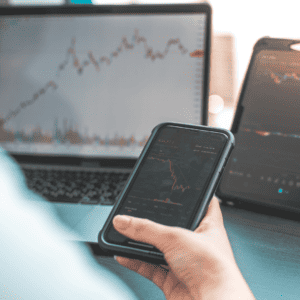 Meta's stock soared by almost 4% on July 12, reaching its highest level in 18 months. This surge follows the successful launch of Meta's Instagram Threads, hailed as the 'Twitter Killer' app.
Online interest in 'Buy Meta stock' has surged by 390% worldwide in the past week, competing with Twitter amid recent backlash over tweet limitations. Searches for 'How to download threads' and 'Download threads' have also seen significant increases. Furthermore, the search term 'Twitter vs Threads' has risen by 191%, indicating public curiosity about the superior platform. This surge may potentially challenge Tesla's position as the most Googled S&P 500 stock in the UK.
A recent study by CMC Markets identified the UK's top five most Googled S&P 500 stocks. The study analyzed Google search data to determine the popularity of each stock and its symbol in different UK areas.
UK's top five most Googled S&P 500 stocks:
Tesla (TSLA) is top in the UK, with 260,180 monthly average Google searches. The electric car manufacturer, headquartered in Austin, Texas, forecasts current sales of $86.03 billion, a $4.57 billion increase from 2022.
Meta (META), formerly Facebook, comes in second with 84,310 average monthly searches and $117.34 billion in sales, outpacing Tesla by $31.31 billion. The American tech titan is based in Menlo Park, California, and is led by CEO Mark Zuckerberg. Meta's CTO has noted a recent focus on generative AI, according to Business Insider.
With 58,250 monthly searches, NVIDIA (NVDA) takes the third position. The company, which has more than 26,000 people worldwide, is well-known for creating graphics processors and chipsets. NVIDIA forecasts sales of $26.97 billion as of 2023, a decrease of $1.59 billion from the prior year.
With 35,840 monthly searches, Google (GOOG) comes in fourth place. CEO Sundar Pichai oversees the business from its headquarters in Mountain View, Silicon Valley. Google's current revenue is $284.61 billion, an increase of $1.78 billion over the prior year.
With an average of 27,720 monthly searches, Amazon (AMZN) is the fifth-most Googled stock in the UK. The business was started by Jeff Bezos, and its CEO is presently Andy Jassy. Amazon's $513.98 billion in sales exceeds the aggregate earnings of the top four Googled firms in the UK.
A CMC Markets spokeswoman claims that trading is now easier to access due to the growing availability of stock information on social media sites like TikTok. The data shows the public's interest in a variety of businesses, with technology companies standing out. The representative says that as interest in artificial intelligence increases, company share values may change depending on how they react to new technology and possible market disruptions.
Read more: Impact Of Artificial Intelligence on Business Operations Today