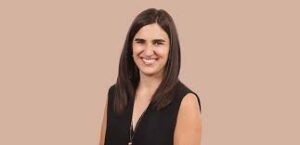 Jenna Nicholas is a social entrepreneur and the CEO of Phoenix Global Impact, a consulting firm that helps clients create social impact through finance. She has dedicated her career to building sustainable and equitable systems that benefit everyone, regardless of their background or socioeconomic status. Her work has taken her all over the world, from the United States to Africa and beyond, where she has made a tangible difference in the lives of many.
Early Life and Education
Jenna Nicholas grew up in the San Francisco Bay Area, where she was exposed to issues of social and economic inequality at a young age. This inspired her to pursue a career in social justice, and she attended Stanford University to study economics and African and African American studies. During her time at Stanford, she co-founded the Stanford Impact Investing Group, which aimed to connect students with impact investing opportunities and educate them on the power of finance to drive social change.
Career and Achievements
After graduating from Stanford, Jenna Nicholas worked for a number of organizations that focused on social impact, including the Global Alliance for Clean Cookstoves and the Calvert Foundation. In 2013, she became the CEO of Phoenix Global Impact, which she has grown into a leading consulting firm that helps organizations create social impact through finance.
Through Phoenix Global Impact, Jenna Nicholas has worked on a number of high-profile projects, including designing impact investing strategies for the Ford Foundation and developing a social impact framework for the UN Capital Development Fund. She has also advised a number of governments and financial institutions on how to incorporate social impact into their investment strategies.
Jenna Nicholas is also a founding member of the Impact Capital Managers, a network of fund managers who are committed to generating social and environmental impact through their investments. She is also a member of the board of directors for the Clean Energy Credit Union and the US Impact Investing Alliance.
In addition to her work at Phoenix Global Impact, Jenna Nicholas is a sought-after speaker and thought leader on issues related to social impact and finance. She has spoken at events around the world, including the Global Philanthropy Forum and the Skoll World Forum on Social Entrepreneurship.
Impact and Legacy
Jenna Nicholas has made a significant impact on the world of social entrepreneurship and impact investing through her work at Phoenix Global Impact and her advocacy for the power of finance to drive positive change. She has helped countless organizations and individuals make a difference in their communities and around the world by providing them with the tools and knowledge they need to create sustainable and equitable systems.
As she continues to grow her career, Jenna Nicholas remains committed to her mission of creating a more just and equitable world. She is an inspiration to aspiring social entrepreneurs and serves as a reminder that anyone can make a difference if they are willing to put in the work and follow their passion.