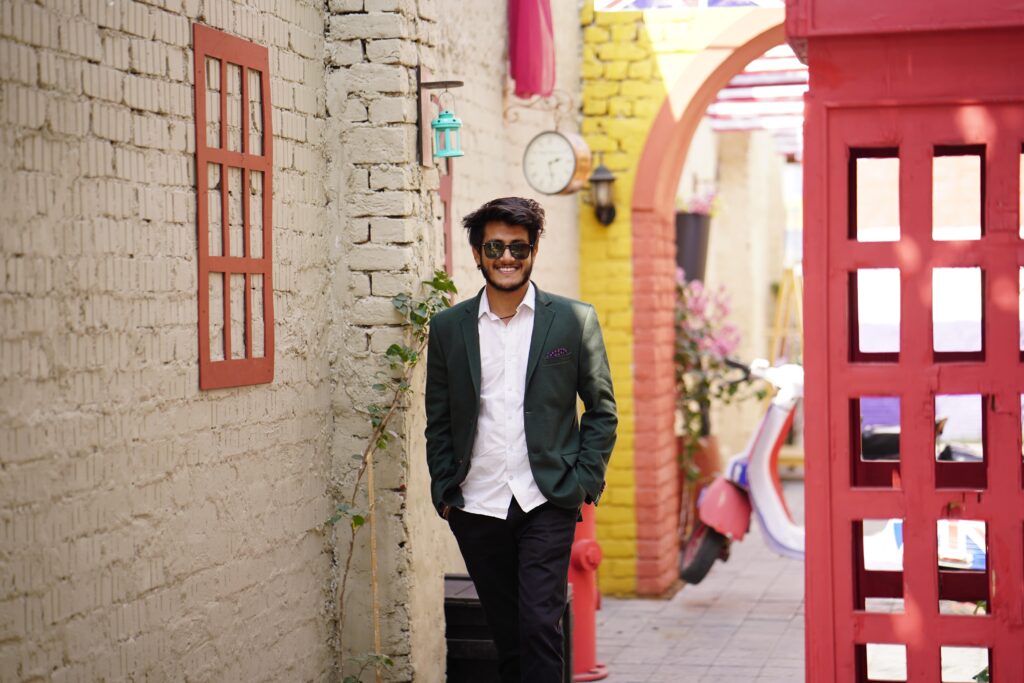 He is primarily an engineer by degree, and recognized his inclination towards entrepreneurship while he was pursuing his engineering & has always dreamt of becoming an entrepreneur at an early age.

He is the finest and youngest Event Manager in the city who successfully proved himself in all the challenges that he faced when he entered the industry and achieving continuously new heights in industry

The young man holds the skills of versatility and integrality which makes him different from others.

he said hard work not always pays off the way you want it to. I've had to go through a lot many failures despite working hard and being consistent, but what keeps me going always is my passion for wanting more. No matter how hard it gets, the aim is to keep your hunger alive to achieve your dreams and not burying them because of some downfalls.
ABOUT HIS COMPANY-
House of Events is a boutique wedding & Event planning company based in Jaipur.
House of Events highly professional team is skilfully equipped to take care of every planning requirement of the couple. Their aim is to create beautiful experiences for the bride and groom as well as their guests with their customised and personalised approach towards planning weddings. They possess a creative flair of creating bespoke experiences and their special attention to every little detail is what makes each one of their projects a unique experience.
One of the major highlights of all the high-class services provided by House of Events is that they can be availed at affordable prices. Their roster of planning services includes a variety of occasions which can range from your pre-wedding, wedding, to post-wedding functions. & private & public Events. They also provide assistance with vendor management, event flow management, decor planning and execution, guests management, entertainment design & choreography, food & beverage management, styling & personal shopper, and transport & logistics management.

In short span of time House of Events have created 100+ magical weddings & private Events in Jaipur along with lots of exotic locations ( Vijayaran palace, Royal Orchid, Marriott, Shiv Villas, Diggi Palace, Ram Bagh and many more )

he said Soon House of events will expand services in udaipur, indore, delhi and other cities.

His journey is truly an inspiration to many aspiring youngsters out there which tells us to never give up no matter how hard the situation comes in front of us.