Pine Labs, founded in 1998, is an Indian merchant platform company offering PoS machines to over 100,000 merchants in India and various Asian countries, with its cloud-based platform serving over 350,000 PoS in more than 3,700 towns. They focus on merchant needs, revenue strategies, last-mile retail tech, data analysis, and customer experiences, providing a unique blend of technology and financial solutions for businesses across sectors.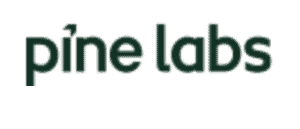 Entering the market
Pine Labs initially focused on card-based payment and loyalty solutions for the retail petroleum industry. In 2009, it expanded into mainstream payments, partnering with banks and payment aggregators to process various digital payments. 
By 2012, it evolved into a smart, cloud-based unified point-of-sale platform. Over the years, it broadened its services to encompass payments, risk assessment, analytics, lending, insurance, brand offers, and more, collaborating with over 21 financial institutions and 100 brands. 
In 2017, it entered Malaysia through a partnership with CIMB Bank, and today, Pine Labs is on a global mission to provide a comprehensive merchant platform blending technology and financial solutions to serve modern merchant needs.
Products and services
Pine Labs offers mobile PoS machines for credit and debit card payments and a range of services like Instant EMI, Cashback Programs, and Loyalty Solutions. In October 2021, Pine Labs introduced Plural, a merchant commerce platform, entering the payment gateway business and competing with companies like Razorpay and Paytm. 
Plural includes three products: Plural Gateway, Plural Checkout (an SDK for payment gateways), and Plural Console (a Payment Orchestration Platform). As of August 2022, Pine Labs Plural processes $380 million in monthly transactions, with expectations of substantial growth in the next two years.
Pine Labs, with two decades of experience, assists merchants of all sizes in selling more efficiently in a changing global marketplace. They offer advanced cloud-based PoS machines, contributing to the digital economy. Their income comes from product sales, service commissions, and interest on investments. Pine Labs is a pioneering fintech company in India.
Funding secured
Pine Labs, currently valued at over $5 billion, has raised nearly $1.2 billion in 13 funding rounds. Its valuation increased from $3 billion to $3.5 billion in early 2022. 
The latest funding round of $50 million was led by Vitruvian Partners in March 2022, with a previous $150 million round led by Alpha Wave Global in February 2022. Pine Labs achieved unicorn status on January 25, 2020, becoming India's first unicorn of that year after an investment from Mastercard.
Challenges faced
India's digital payments sector, known for innovations like QR codes and UPI, has drawn international attention, but while Pine Labs was among the few startups to turn a profit in FY17, it shifted to losses in FY18 and FY19. Despite a brief return to profitability, the company reported losses in its last recorded financials in 2021, showcasing the challenging landscape of the industry.
Plans ahead
Pine Labs is gearing up for its next phase, planning to improve the customer experience, enter new markets, and go public with an estimated $1 billion IPO. The company is also eyeing a NASDAQ listing in 2022, having hired Morgan Stanley and Goldman Sachs as advisors. Pine Labs aims to achieve $4-5 billion in monthly transactions for its online payments business, constituting 20% of its revenue. 
They expect their total payment volume to increase more than fourfold to $100 billion. The company's expansion into providing loans to merchants in partnerships with banks and other services like insurance and GST payments is part of its platform strategy.