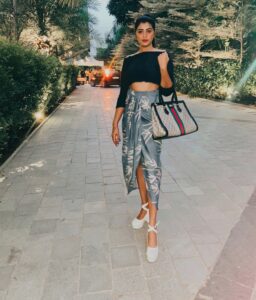 Meet miss Darshini Aiyappa, a very hardworking person who wants to become top business woman. She is a software engineer by profession and also turned into an digital entrepreneur.
She belongs to Coorg which is known as Scotland of India. Currently, she is working and residing in Bangalore.
She says we can live the life we need with just one income but we can't achieve any milestones with just one income which is completely true. Being surrounded by positive people keeps her always motivated and helps her to attain her goal. She always looking for multiple sources of income and she finally started this digital entrepreneurship. She never wanted to settle in one income.
She encourages youth to become entrepreneurs. She motivates youths to start their own business and achieve their dreams. This is a great opportunity to learn digital skills with right guidance.
She always had lot of distractions in her social life. Distractions always separates from reaching one's goal but she never gave up.Being a software engineer, she always thought that business is not of her type but sometimes the business which isn't your type can become a game changer.
She started this business 4 months back and she earned a decent 6 figure income and soon she is going become a millionaire. She has been surrounded by positive mindset people and learned many digital skills.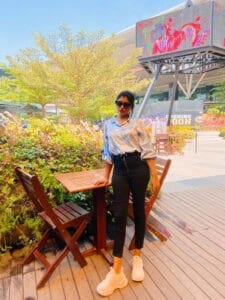 Being a software engineer the decision to start a business was not that easy but she never gave up. Failure gives us 2 choices. You stay down or you get up. But she is always up and fired because she figured it out.
Being a successful digital entrepreneur she wants to expand her business exponentially and also she will be happy guiding a lot of people who are interested in entrepreneurship.
If you have a right mindset, focus, and consistency in the digital entrepreneurship career it is going to be a game changer to live your life to the fullest.
If you are entangled in your life, reach out to Darshini Aiyappa on Instagram for her guidance in entrepreneurship.