In 2018, Bill Desk, a prominent payments platform, achieved unicorn status, becoming the 16th Indian company to do so. This fintech unicorn is a major player in India's payment gateway landscape, handling approximately 50-60% of the country's total payments and boasting a substantial client base. However, in 2020, Bill Desk garnered attention due to its efforts to sell off its entire business, raising questions about the company's strategic direction.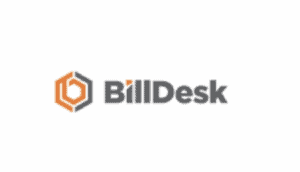 Founded by MN Srinivasu, Ajay Kaushal, and Karthik Ganapathy, Bill Desk traces its origins to the trio's tenure at the American accounting firm, Arthur Andersen. Motivated by the inconvenience of standing in long queues to pay bills, the founders left their jobs to establish a more convenient online payment platform, marking the inception of Bill Desk.
Business model
In the pre-digital era, bill payments were a time-consuming task, requiring people to physically visit banks or utility providers. The emergence of online payments and net banking revolutionized this process, making it convenient.
One key player in this financial transformation is Bill Desk. This service streamlines bill payment by digitizing bills and automating transactions. Users can make payments anytime, anywhere, and across various modes, including credit cards, debit cards, e-wallets, and UPI.
Bill Desk offers back-end support and infrastructure to businesses, particularly in the retail e-commerce sector, enabling them to accept online payments through its payment gateway. This not only reduces processing fees but also enhances the bill presentation, ultimately improving customer service.
Customers benefit from Bill Desk's platform by efficiently managing and paying regular bills, with a comprehensive payment history. The platform is a safer and quicker way to conduct financial transactions.
BillDesk has gained widespread adoption among Indian organizations, including those in telecom, insurance, e-commerce, financial services, charity, and entertainment sectors. It serves as a pivotal platform for online and mobile payments through aggregator platforms in India.
Funding secured
In 2019, Bill Desk secured $84.85 million in funding, resulting in a valuation of over $1 billion. The majority of the funding, $75.63 million, came from Visa, with Temasek Holdings contributing the remainder. This investment elevated the company's valuation to $1.53 billion, while Visa aimed to acquire a minority stake to expand its presence in India.
In 2015, Bill Desk raised Rs. 620 crore, led by the US private equity firm General Atlantic, with participation from Temasek. This funding round boosted Bill Desk's valuation to $583.67 million.
Notable backers of Bill Desk include TA Associates, Clearstone Venture Partners, Temasek, Visa, and General Atlantic.
Growth of Simpl
Bill Desk, operating in the competitive fintech industry, contends with rivals such as RazorPay, CC Avenue, Oxigen, and Citrus Payment Solutions.
In the fiscal year 2017-18, the startup reported a consolidated profit increase from Rs. 138 crore to Rs. 149 crore, with consolidated revenue climbing from Rs. 899.7 crore to Rs. 1,102.8 crore, marking a 22.6% rise. Notably, total expenditure also grew, from Rs. 772.7 crore to Rs. 943.7 crore.
It's worth noting that the growth rates for both net profit and sales decelerated compared to the previous fiscal year, 2016-17, when sales surged by 71% and profit increased by 120%.
Current situation
In July 2020, BillDesk, a major player in India's billing transactions landscape, sought opportunities to sell its business, marking its second attempt in two years.
Despite its prominence, BillDesk faces intensifying competition in the digital payments sector, which is poised to escalate further. To navigate this landscape, companies are compelled to establish integrated payment systems.
Consequently, BillDesk's promoters are exploring an exit strategy, engaging with investment banks such as Goldman Sachs, JP Morgan, and Morgan Stanley. Furthermore, they are in discussions with significant payment entities like PayU, PayPal, and American Express, aiming for a valuation between $1.5-2 billion.
Read more: The Rise of BNPL and the Story of Simpl