Numerous factors might cause a startup to fail, but Silicon Valley typically attributes it to "product-market fit." Entrepreneurs have learned to value testing and consumer feedback thanks to the "lean startup" culture. However, a disproportionate number of company owners have disregarded management, culture, and employee care.
According to a survey, 77% of venture investors believe that Indian companies lack creativity and unique business models. According to a study from the IBM Institute for Business Value, the absence of innovation is the main reason why 91% of organizations fail in the first five years.
Businesses may benefit from innovation in a variety of ways, including increased productivity, standing out from the crowd, and the ability to efficiently address challenges. However, despite the greatest efforts of entrepreneurs and investors, the bulk of Indian businesses flop due to a lack of scalable ideas.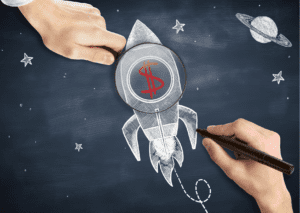 Here is a list of some unsuccessful startups in India that you should know about:
Meesho superstore
The company was founded in Bangalore in 2015 with the goal of creating a space where anybody could start a business without needing to invest money.
Meesho has amassed more than 2 million distributors and 20,000 suppliers over the years, making it one of the largest networks of resellers.
However, the company was forced to close its Meesho Superstore food store, which resulted in the layoff of around 300 staff members.
The business decided to cease operations in the majority of the locations due to "poor revenue and a huge financial burn, according to an Inc42 article.
Hike messenger
Hike messenger was a cross-platform instant messaging project used for online communication. On December 12th, 2012, Hike officially debuted. It was a joint venture between Bharti Enterprises and Softbank. One of the earliest instant messaging applications created in India, it was a free platform that was accessible on a number of mobile devices and was launched by Kavin Bharti Mittal.
Some of the reasons why their startup failed are because they settled for selective targeting based on age group, feelings, and emotions, they fail. Also, they did not closely monitor consumer and marketing behavior. Additionally, The lack of a U.S.P (unique selling proposition) in comparison to other social networking applications is another reason why the hike failed.
MrNeeds
Hitashi Garg, Yogesh Garg, Ravi Wadhwa, and Ravi Verma launched the grocery delivery firm MrNeeds. It offered a grocery delivery service with a subscription model. Payment for subscriptions was simple, and customers received their food on the scheduled days. With more than 10,000 deliveries in Noida alone, MrNeeds, a company in Delhi, fared well.
Failure was due to MrNeeds' subscription-based business model. As a result, given how economical Indians typically are, revenue may not have been all that high. So it's probable that the firm didn't have enough capital to survive. MrNeeds' failure may also be attributed to the advent of well-funded grocery delivery companies like Grofers and Big Basket.
Spoon Joy
Manish Jethani launched the Bengaluru-based food tech business SpoonJoy in 2013. In order to become the first pan-Indian online restaurant, SpoonJoy worked on a subscription-based strategy in addition to the on-demand lunch and dinner model.
The firm opened for business in 2014 with backing from well-known angel investors including Sachin Bansal, the co-founder of Flipkart, Abhishek Goyal, the founder, and CEO of Tracxn, Sahil Barua, and Mekin Maheshwari.
Like other businesses in the internet meal delivery industry, SpoonJoy was depleting its cash flow, and not even a $1 million investment from SAIF Partners in 2014 could keep it from folding.
BabyBerry
In 2014, Bala Venkatachalam, Dev Vig, and Subhashini Subramaniam launched the Bengaluru-based online parenting firm BabyBerry. With features including a digital immunization chart, health records management, and doctor finding, BabyBerry provided new parents with an online platform that promoted holistic child growth and development.
BabyBerry's collapse is still being investigated, but a TechCircle investigation claims that the company lacked a viable business plan. In 2016, a group of angel investors headed by Nitin Bagmane invested $1 million in the firm before it shut down.
DocTalk
DocTalk, a health technology firm located in Mumbai, was established in 2016 by Akshat Goenka, Vamsee Chamakura, and Krishna Chaitanya Aluru. Through its mobile app, it allowed patients to communicate with doctors and included features for sharing medical records and ordering medicines.
A variety of investors, including Matrix Partners, Khosla Ventures, Vy Capital, and Altair Capital, contributed $5 million to this Y Combinator-backed firm.
Media sources claim that this well-funded health tech firm was unable to accelerate and failed to change its business strategy.
RoomsTonite
Hotels booked at the last minute are sometimes a complete disaster. To address this, RoomsTonite was introduced. By September 2017, it had obtained finance of about $1.5 million and had stopped operating. In just three years, the business grew and failed!
One reason for RoomsTonite's downfall was that it had formidable competitors in the likes of MakeMyTrip and OYO. The credit crunch compounded RoomsTonite's problems. A credit crunch refers to when loan availability suddenly decreases. By 2016, Roomstonite was experiencing a financial shortage, which prevented it from thriving.
The Indian startup ecosystem continues to expand and welcome new businesses every year, despite having a success rate of less than 10%. This is evidence of the Indian entrepreneurs' unwavering devotion to their objectives. We anticipate a drop in the number of unsuccessful firms as the Indian startup ecosystem matures, and we anticipate that entrepreneurs will learn from both their own and one another's errors.
Read more: Some Common Challenges That Startups Face