Akshaya Dhanaraj was blown away by the idea of dreamcatchers. She was fascinated at the thought of how a tiny hoop decorated with feathers and beads could protect people from nightmares. She began making dreamcatchers to kill time and as a stress-busting activity. But this work started as a hobby and today this work has turned into a business. The quality of her dreamcatchers fetched a lot of customers from across the country.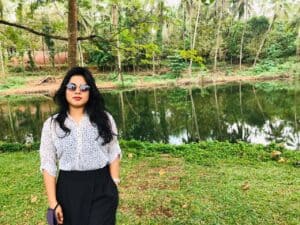 While many of the businesses bore the brunt of lockdown in the wake of covid, Akshaya's could successfully 10X her sale. How did she make it happen? We catch up with Akshaya for a conversation.
Oh Wow Store
Failures in my academics led me to have a year out from my engineering tenure. It was the toughest phase of my life where I received a lot of stick from my family and friends. So to take my mind off of all the negativities, I indulged in making some handmade products. And to showcase my creations I started an Instagram account. And that's where I received my first order to make a dreamcatcher. That's when I realised that this had a money making potential. So I put my head down and worked hard for it. Soon my part time hobby turned into a full time business.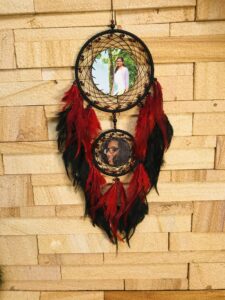 Last year the lockdown proved to be a huge issue for most businesses. But that wasn't the case for me. Due to people spending more time away from work and more on social media, the traffic on my pages grew 10 folds.
I received a lot of orders. So for me personally it was a good year of business. Even after the lockdown was removed, people now spend a lot of time at their homes and they are loving to redecorate their homes, so this is the best time and way to provide their needs.
I was never discouraged by my parents. They have always encouraged me to be on my own and even my dad is a business person so they have always supported me and had my back.
I was depending on one platform that was my biggest mistake and now i have started to enlarge my business and move out to all other platforms
Until now, it's only been me working on my business. But the orders are fast coming in and it is too much to handle on my own. I surely do need to expand and add more manpower. So, scaling my business is gonna be the biggest task.
Oh Wow Store
My best quality would be my perseverance. If I want to get something done, I would get it done no matter what. And of course, my work requires a lot of patience. I'm normally very impatient, but when I get into work I become super-patient.