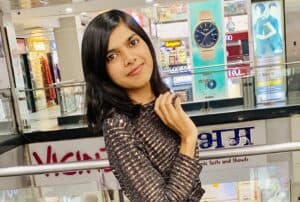 Tell us about you and your journey.
Giving you an intro about me and my platform- I am Komal Dixit, the girl behind Classywomenn which is one of the highest followed female communities on Instagram with over 1.1 Million followers. Not only followers, the experiences I have had, the people whom I met during this journey and the small portion of solution a became for my audience is something I cherish every day and these things make me continue working towards my goal of making this world a better place for females by sharing information and stories about values like Financial Freedom, Healthy body, Growth Mindset among many others.
Started building this community in 2017, I have helped over 200 brands to grow on social media and have coached more than 50 students in the past 6 months. Now I am expanding my services as a Instagram coach.
How did you enter Digital Marketing Business?
Remembering my school days, I was very fond of using social media and started creating pages on Facebook in 2013. Fortunately or unfortunately, those didn't succeed in terms of numbers and engagement but in 2016 I started experimenting with Instagram. I approached popular Instagram page admins and offered creating content for them. Finally in September 2017, I decided to make Classywomenn without any monetary expectations.
It was difficult for me to manage studies along with creating and managing content for Instagram but slowly it became easier as I was passionate from the day 1.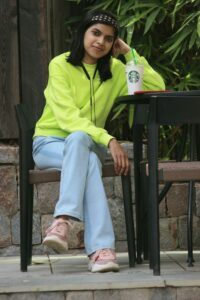 3. What strikes in your mind to start this business?
Talking about what made me build this community, I had never thought about making much money and the sole purpose was to gain a loyal audience and a valuable network of like-minded people. Sooner, I started to know about the monetization part and it was becoming necessary to grow as a platform. And what's better than getting paid for something you are already passionate for! Right?
4. Specific service of your business.
At @classywomenn I share content related to females and stories of females who have achieved big in their respective industries. This inspires the audience to become better every day and take small steps towards their dream life. Not only this, we help brands to grow organically on Instagram and I along with my team make strategies and content so that brands can gain loyal audience.
5. Your state of mind before starting the business.
Initially, I just started creating content and had no future plans at that time. Even today I am not 100% clear where I am heading with this community but my aim has always remained the same- that is to inspire my audience and educate them.
6. What are your achievements in your field or business?
Along with a loving userbase, classywomenn has given me Financial Freedom, Respect and a direction in which I can contribute towards making society a better version for females. I have been featured in many reputed publishing houses like Navbharat Times and have given videos interviews with publications.  One moment that gave goosebumps was when I was invited as a judge at IIT Varanasi fest 'Technex' 2019 for their women empowerment event 'SHE'.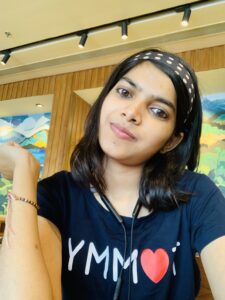 7. The most difficult and inspiring time in your journey.
I started classywomenn when I was in college, at that time, I had no clue that Instagram can grow so much as a platform and how I am gonna succeed with my page. At the same time, I was struggling with my studies, my future plans. The expectations of my teachers, parents, audience was making it confusing for me to choose what to prioritize. But I kept going because of the love I received from the people and the best day was when I crossed the much-awaited 1 million mark on Instagram. It was a big milestone for me and made me realize that I can achieve much more.
8. How will you see your company after 5-10 years?
After getting great response on Instagram, now we are working on other platforms also. We have plans ready for LinkedIn and coaching for females on how to find work and achieve success as Freelancers. This Gig Economy is going to only expand in the near future and I want to act as a small bridge in supporting people in achieving their career goals.
9. Any message you like to convey to the country.
Summing up this whole questionnaire, I would like to conclude with some lines for everyone- Follow your passion and in the process, don't forget to love yourself any new path for you will require your own courage initially. Practice self-care, don't be scared to be alone as only you know what you really want in your life.